The West Coast Swing: Stop #1 – The 4th Annual Cole Dickson 10-Ball!
May 10th, 2016
POV Pool Headquarters – Los Angeles, CA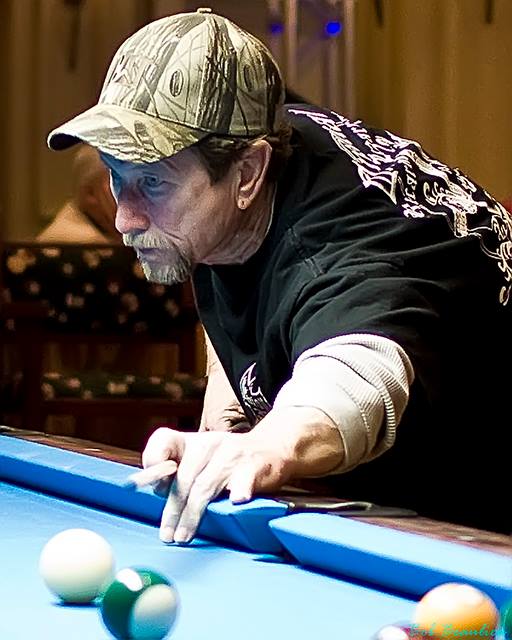 Your Daily inspiration: "If you want something, you've got to be relentless!" 
Delbert Wong and Family Billiards hosting another 'Cole Dickson'! 
Summer is on the horizon and it's time to take your foot off the breaks and put the pedal to the metal! This year's 'West Coast Swing' of pool kicks off in San Francisco with it's first stop of six stops total. On July 2nd and 3rd, Delbert Wong's Family Billiards is hosting the 4th annual Cole Dickson Open 10-Ball tournament. Since Cole's passing in June of 2013, Delbert swiftly launched the event to remember one of America's most entertaining money players of our time. This year's 'Dickson' will be $2,500 added guaranteed; the two day event on Geary Blvd will be played on Family Billiards' well kept, Gold Crown 9 foot tables that are scheduled to be freshly cloth-ed and tuned by Ernesto Dominguez. Of the six total events on the 'West Coast Swing', the Cole Dickson event offers the lowest entry fee of only $75 with no additional late fees. Also, in conjunction with CueSports International and the 2016 CSI U.S. Open events toward the end of July, the first place winner of this year's Cole Dickson will receive a free entry into their pick of the U.S. Open 8 or 10 ball events; an entry worth $350.
The toughest in the West and the World! 
Charging to San Francisco and sniffing around for action are a host of pro-pool players for this year's Cole Dickson. We are waiting until June 1st to provide readers with a preliminary list of 'who's who' at the 4th Cole, but one thing's for sure, last year's winner, Rodney 'The Rocket' Morris has given a positive 'nod' along with the likes of Raj 'The Hitman' Hundal, Tony Chohan, and last minute travel plans are being made for Francisco 'Django' Bustamante to attend. (Django is here for big action in Las Vegas on July 19th, but more on that from us soon). Another name floating in the ether is Canada's top all around player Alex Pagulayan, who's has been heard to say with a sense of urgency, "I need dates and times! Somebody tell me when this all starts!" Yes, it's entirely possible that, due to the prestige of the events following this one, The 4th Cole Dickson and the rest of the 'Swing' may fill faster than any other before it.
– Congratulations are in order to Alex Pagulayun for just winning the 'Don Coates Memorial One-Pocket Tournament in Raleigh, North Carolina and the recent, "2016 Canadian 9-ball Championships'. Alex is on fire this year! Let's not forget that he is also this year's Derby City 'All Around' Champion! READ MORE HERE
Cole Dickson Tournament Format:
The 4th Annual Cole Dickson 10 Ball Tournament
$2,500 Added Guaranteed
Entry Fee $75
Open to 128 Players
10 Ball / Call Pocket
Slop a ball = Opponent's Option
Winner Breaks
3 Foul Rule in Effect
Jump Cues Allowed
Simonis Cloth
Aramith Balls / IPT Edition
Live Streamed on www.POVPOOL.com with a "Real Time Feed Page" during the event
Past winner's include: • 2015 – Vilmos Foldes • 2014 Rodney Morris • 2013 Amar Kang
Family Billiards – San Francisco
In the Bay Area, the name 'Family Billiards' is ubiquitous with pool. The name has been around San Francisco since 1967 and has stood strong as a personal favorite to thousands of pool players from all over the world. Delbert Wong took over 'Family' in the early 80's and moved it to its present location on Geary Blvd. has been known by many as one of those room-owners that gives back to the players. His very close friend, Cole Dickson passed just 4 years ago and was taken too soon from us. Cole Dickson was known to many as one of the best money players around.
Legendary story: Cole once proposed $1,000 per game against the 9-ball ghost and broke the house!
POV Pool is Sponsored by: 
What is the 'West Coast Swing of Pool'? 
The 'West Coast Swing' is a 'back to back' annual series of high paying, 'open' pool tournaments, held at several venues on the West Coast of the United States within close proximity and time frame. Usually held during summertime, the 'Swing' events are designed to attract the world's top-tier pool players who seek to associate with high profile events, grow their professional careers and promote their sponsors and/or affiliates. Each tournament is independent of one another, so there is no registration and no obligation to play multiple stops. However, the 'Swing' events are well coordinated in terms of location and chronology so that they are always synchronous, giving players the opportunity to play all events if they desire.
2016 • July 2nd – 30th • One month of solid action!
This year's West Coast Swing will start in San Francisco, California on July 2nd for 'Stop #1' (The Cole Dickson 10-Ball). Players will gradually work their way south for two weeks through Fremont, California for 'Stops 2 and 3 (The West Coast Challenge); then to Bellflower, California for 'Stop 4' (The Hard Times 10-Ball) and finally, players will 'swing' north east to Las Vegas, Nevada for stops 5 and 6 (CSI U.S. Open 8-ball and 10-ball) held at The Rio All Suites Hotel/Resort Casino.