Mezz West State Tour #7 – Live from Family Billiards!
Saturday-Sunday, December 13th-14th, 2014
Family Billiards – San Francisco, CA
Mezz West State Tour! 
Family Billiards Hosting Stop #7! 
Once again, Oscar Dominguez and Desiree Rivera's 'Mezz West State Tour' will be making a stop at Delbert Wong's 'Family Billiards' venue in San Francisco, California – chalking up the 7th in a total of 11 stops in its debut season on the west coast of the United States. Playing 9 ball on Delbert's collection of 18 Brunswick, Gold Crown pool tables, we are sure to catch some great moments in pool history as over 200 members of the tour compete heavily to qualify for the tour's 'Top Gun 32' event which, will be played out at Hard Times Billiards in Southern California on March 7th-8th, 2015.
FAMILY BILLIARDS!

Live Streaming on POV Pool! 
This weekend's event will be live streamed on POV Pool for all to enjoy. Be sure to log in early as we expect to get an early start with a hopeful field of at least 80 players, new and returning. This will not be the first visit that POV Pool has made to Delbert's room, streaming two Cole Dickson Memorial tournaments, we are sure to have all the best camera angles and commentary booked for your enjoyment.
Stream Times – Saturday and Sunday – December 13th-14th @ 10:30 AM / PST 
Raffles, Shirts and more…
Mezz West State Tour has t-shirts, merchandise like Zan Tips and other sponsored items available for sale and a Mezz Cue Raffle will also take place. Through snow, sleet, hail or even a few puddle jumps, we highly recommend you attend this event and check out the pool tour that is changing the game for pool in America!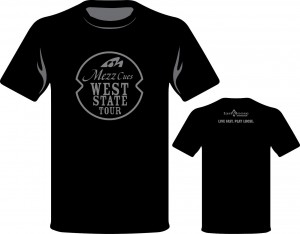 Sponsors and Special Thanks!
None of these tour stops or live streams would be possible without the help of our sponsors! POV Pool would like to thank, Mezz Cues, West State Billiards, Virtual Pool 4, Marty Carey's Jump Q, Zan Tips, Turtle Rack, Fast & Loose Designs, Automated Entertainmentand all of the venues within the tour itself. Local sponsors and pool supporters are encouraged to contact us at [email protected] to discuss any local advertising within the radius of each venue.

In advance, because we know that there are many who will step up to assist with the promotions and operations of these events, we would like to thank, Geraldine Thibodeau, Mike Meeker, AZ Billiards, NYC Grind, Paul Frankel at Professor Q Ball, GoPlayPool,Upstate AL and The Live Stream News Group, Bert Kinister, ALL of the MOD's for POV Pool on USTREAM, Don Akerlow of On The Break News, The Pool Scene and for every member of our audience that 'likes' and 'shares'!