The 2016 "West Coast Swing" – Entry Form/s
May 5th, 2016
POV Pool Headquarters – Los Angeles, CA
'West Coast Swing' events which, will begin on July 2nd in San Francisco, California and end in Las Vegas for the CSI, US Open 8-Ball and 10-Ball events at The Rio All Suites Hotel/Casino. There are 6 events total at 4 venues. The dates and locations have all been carefully coordinated so that you can play them all. Since, we anticipate this year's 'Swing' events to fill, we want to make sure that all the professional players get entries in as soon as possible. Also, please forward this email to anyone that you think these events may be worth sharing with, such as sponsors, brand managers, backers or other pro players. Each event poster is attached on this email with pertinent contact info and entry details.
———–
POVPool is Sponsored by:
Get your entries in!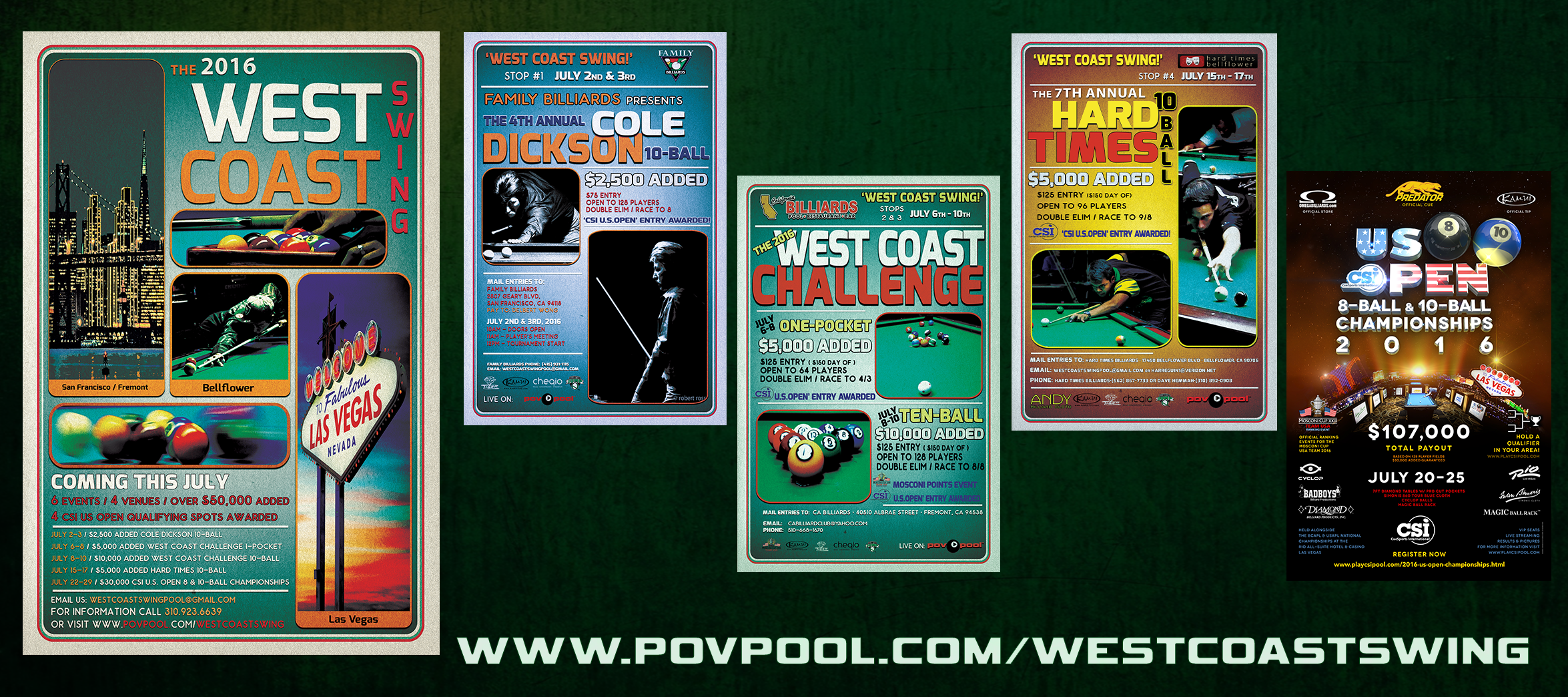 Download here: