A-lot of 'Something' for Hard Times in June!
June 6th/7th, 2015
Thrills and Chills at 'The Home Of Champions'
The rumors are all true! It really has been cooler at Hard Times Billiards and just in time for the Southern California heat!  POV Pool is back at Hard Times to provide live coverage of their monthly 1-Pocket and 9-Ball events:
June 6th and 7th!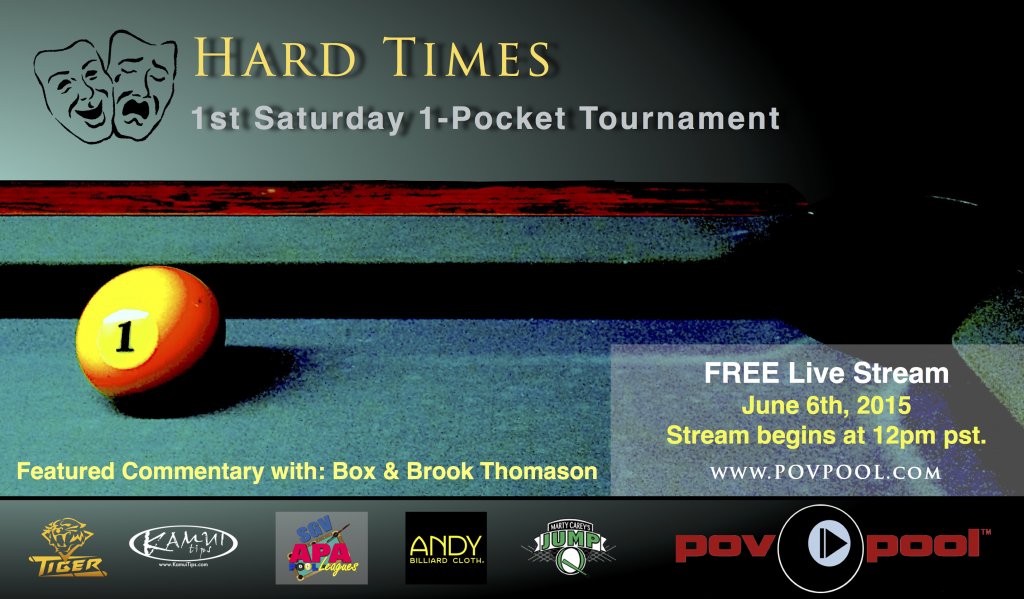 The 1st Saturday 1-Pocket Tournament at Hard Times has been attracting the thirsty '1-Pocketeers' and the field has been reaching the 40's in recent months.  This June should be no different with the added $200 based on a full field of 32 players and $25 entry fee.  Our featured commentary with Box will provide the viewers with his valuable knowledge of a game that has been gaining much traction in the past year or so.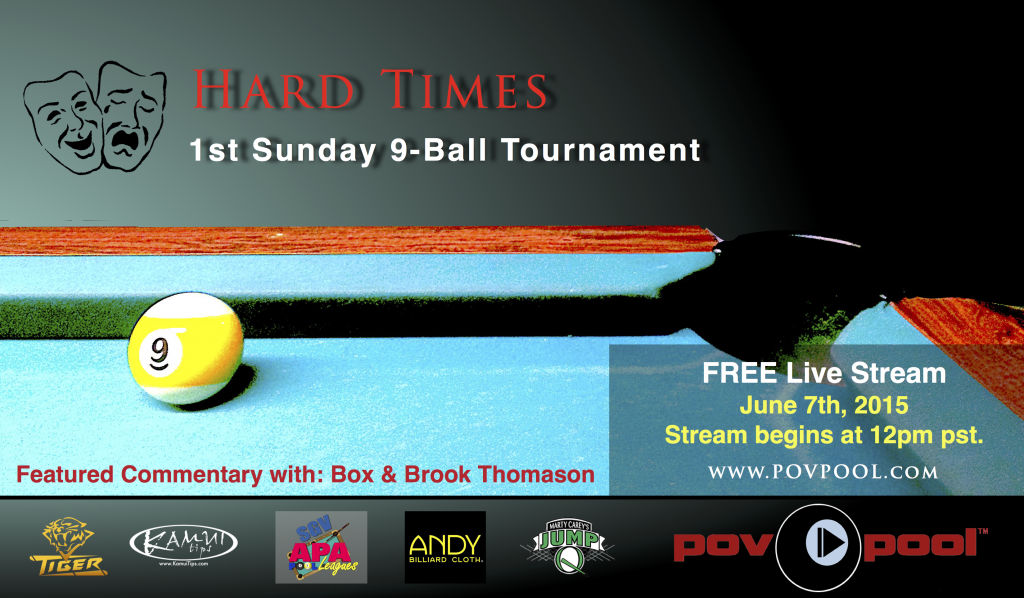 As always, the Hard Times 1st Sunday 9-ball monthly tournament draws in some of the toughest competitors of pool that may be traveling through Los Angeles.  That being said, you never know who may show up for this tournament.  With $600 added to a full field of 64 at $30 entry fee.
The Tennessee Tarzan Takes on the Open Air!
On Saturday morning, POV Pool's Geraldine Thibodeau will be visiting GTS fundraiser "Play Pool in the Park" featuring the Tennessee Tarzan, Michael Massey!  Steve Lillis and Mr. Massey are raising money for outreach to the Philippines, and are holding the first Open Air tournament!  Pool tables will be set up in the Ronald Reagan Park, in Anaheim Hills, under individual sponsor canopies for four tournaments held over the course of Saturday and Sunday.  Tournament times are 10:00am and 2:00pm both Saturday and Sunday (That means 4 tournaments!).  Prizes from McDermott, Kamui, Playing Safe and Diriginal.  An exciting trick shot exhibition will be held with Mike Massey and Steve Lillis prior to each tournament, so you have four opportunities to watch two great artistic pool players!
Thank you to our sponsors who have provided POV Pool with the opportunity to present this and many other streams FREE to you!
POV Pool is Powered By: