POV Pool in 2016 – Live Stream and Event Schedule
February 5th, 2016
Los Angeles, CA – POV Pool Headquarters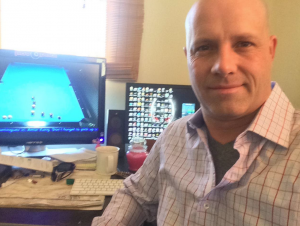 POV Pool's Live Stream and Event Schedule for 2016!
For all of you players on the tournament trail or just plain looking for action to watch at your favorite room, we are creating this list of solid dates of the events which POV Pool will be providing live streamed coverage. ALL DATES ARE LOCKED, so start making your travel arrangements! YES, The West Coast Swing is back with a bang and there's also a chance that these events may find even more money added – more on that, as things evolve. You can look forward to an official press release for each upcoming event on our schedule with further details, interactive maps and even a few 'real time feed' pages during the events.
A Big Thanks to Friends and Sponsors! 
Without the friends of POV Pool and also these great sponsors and event organizers, none of the coverage or the events would be happening at all. Please take the time to thank them all personally and support their efforts. Corey Harper, Scott Doucette, Ian Brock, Tim Kovacs, Kristy Lipps, Adam Roberts, Ryan Deberg, Jeff Gray, Tony Kalamandaryan, John Bertone, Marty Carey, Josh Edgar, Gilbert Najm, The Burbank Elk's Lodge, Hector Ocampo, Mazin Shooni, Paul Frankel, Gino Hill, Jim Blakeman, Joe Klimchak, Ken Hoshide, Marc Ong, Dawn Tarver, Brian Elwell, Delburt Wong, Yoli Handoko, Christine Dickson, Chris Swart, Mark Cantrill, Jerry Forsyth, AZ Billiards, Eddie Arreguin, Chad Beleber, Dave Hemmah, Dan Hernandez, Geraldine Thibodeau, Brook Thomason and many, many others…
POV Pool is Officially Sponsored By:
***SAVE THE DATES on POV POOL***
February 6th / Sat / Foothill BCA 'Heads Up' Championships / Golden Cue / 9-Ball
February 13th / Sat / SoCal TAP Scotch Doubles Event / Pins & Pockets / 8-Ball
February 20th-21st / Tiger Sin City Tour Stop #1 / Dealer's Choice, LV / 9-Ball
February 26th-28th / Gil Najm's USBA Nationals Qualifier / Burbank Elk's Lodge / 3-C
March 13th-14th / The 47th Annual Terry Stonier 9-Ball Tournament / Jointed Cue / 9-Ball
March 16th-20th / The 2016 USBA Nationals / Million Dollar Billiards / 3-C
March 17th-20th / 26th Annual Andy Mercer / Rum Runner Lounge, LV / 9-Ball
April 30th-May 1st / Sat-Sun / The Hard Times 1st Saturday/Sunday Tournaments / Bellflower, CA
May 21-23 • Sat-Mon • The Efren Reyes Challenge! • Hard Times Billiards • Bellflower, CA
May 30th / Memorial Day Open 9-Ball Tournament / The Golden Cue / APA Format OPEN Registrations
June 4th • Saturday • SoCAL TAP League's Scotch Doubles 8-Ball Season Ender • Pins 'N' Pockets • Temecula, CA

June 27th-29th • "Special Event Pending" (TBA) • 

July 2nd-3rd / Sat-Sun / Cole Dickson Memorial / Family Billiards / $2,5k / 10-Ball

July 6th-10th / Wed-Sun / West Coast Challenge / California Billiards / $5k – 1-Pkt / $10k – 10-Ball

July 13th • 10-Ball /ACTION MATCH • Ruben Bautista vs Sal Butera  

July 14th • 10-Ball /ACTION MATCH • Rodney Morrs vs Edgie Geronimo

July 15th-17th / Fri-Sat / 7th Annual Hard Times 10-Ball / Hard Times, Bellflower/ $5k / 10-Ball

July 19th-21st • Tue-Thur • Francisco Bustamante vs Tony Chohan • $15k, 1-Pocket • Good Timez Billiards, Las Vegas (PPV)
This list will be updated, so save this link – More dates to be added. All events, streamed live on www.povpool.com / Tell a friend and get your entries in!
Keep Loving Pool!