The 2015 – 'TOP GUN' Finale for Mezz West State Tour!
By: Daniel Busch 
March 7, 2015
Hard Times Billiards – Bellflower, CA
top gun
noun
a person who is the best or one of the best in a particular field; the top-ranked person in a group.
The Mezz West State Tour Finale! 
On March 7th and 8th a small handful of the best of The Mezz West State Tour 'cueists' will face off this weekend for a double-elimination, 10-ball showdown at Hard Times Billiards in Bellflower, CA to determine the 'Top Gun' of its field in this inaugural season of 231 players. Reserved for only 32 players who have fought long and hard in the past 10 months, traveled to various venues along the west coast of the United States – Season 1 of The Mezz West State Tour has, by far been one of the most challenging and promising billiard tours seen in the United States in over a decade. March 7th and 8th will be remembered in pool history as another baby-step in the right direction.
32 Players Preparing for Action!
The top-ranked 32 players of the Mezz West State Tour currently consist of 10 professional players, 8 semi-pros and 14 amateurs who have all held up to each other with equal strength, brought us fast paced play and memorable moments. The 1 and 2 game handicap to respective skill levels has rendered a few chilling outcomes and very few landslides. The fact remains that, if you're playing this event, you've done something great to get here. Ladies and Gentlemen, 'Place Your Bets'!
1. Vilmos Foldes 900
2. Beau Runningen 840
3. Oscar Dominguez 775
4. Rodrigo Geronimo 625
5. Ernesto Dominguez 585
6. Attila Bezdan 520
7. Johnny Kang 505
8. Amar Kang 430
9. Jaynard Orque 390
10. Kevin May 350
11. Santos Sambajon 320
12. Jaden Brock 290
13. Ruben Bautista 280
14. Phil Prentice 275
15. Ramin Bakhtiari 270
16. Dave Hemmah 265
17. Rodney Wynn 260
18. Paul Silva 240
19. Bob Jocz 235
20. Tommy Lipps 225
21. Ramon Mistica 225
22. Frank Robutz 220
23. Tang Hoa 220
24. Reid Stensrud 215
25. Fach Garcia 215
26. Melissa Herndon 205
27. Justin Logan 195
28. Jason Ferroni 190
29. Tim Daniel 190
30. Mark Whitehead 175
31. Anthony Ortega 175
32. Jason Williams 175
Live and Broadcast Coverage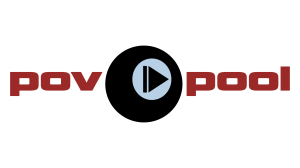 Hard Times Billiards is charging a very small gate to watch the event and parking is always free. Streaming live and free on POV Pool's Ustream Channel, all weekend long, including some open action on Friday, March 6th. POV Pool will also be providing a supplemental, Top Gun – Real Time Feed page for those looking for bracket and player information, pics, selfies, highlights and more.
 – please like Point Of View Pool's Fan Page!
This weekend's event at "The Home Of Champions" opened by Chuck Markulis in 1988 is sure to carry the legacy of the great players who have come before them. The Mezz West State Tour brings talent to Hard Times Billiards with a different slant than usual. The players at this event will all have earned their place at the table, after a long haul of 11 events and all, very hungry to win.
A Little History – A Lot Of Thanks! 
Tour founders, Oscar Dominguez and Desiree Rivera, whose announcement of the Mezz West State Tour immediately attracted local promoters, venues and product sponsors from conception to launch; they were able to officially sign 9 host venues whilst partners such as Fast n Loose, POV Pool and GoPlayPool went to work on other tasks in the background: Website, Live Streaming and Social Promotion. In a way, this was a convergence of events that could almost be likened to someone who wins 9-ball tournament: It took a whole lot of skill, a little bit of luck and just the right timing.
Mezz Cues and West State Billiards, ZAN Tips and Turtle Rack are to be applauded for providing resources to the events, which made the tour possible. With many thanks, each official tour stop brought with it $2,000 added money and the hosting venues received cues, cases and merchandise to attract local talent to play and register. Thanks also to Marty Carey (Marty Carey Jump Cue) and Steve Chaplin of Virtual Pool 4 who were able to come to the table, not only to compete in many of the stops, but also to provide additional funding for the live streaming of the events on POV Pool and On The Rail TV.
Streaming All Weekend including Friday March 6th! 
Live Stream Link: https://povpool.com
Stream with Chat: http://www.ustream.tv/channel/povpool
A Few Moments on The Mezz West State Tour!