FILM: The Untold Story of the Greatest Pool Players in the World!
November 5th, 2015
Los Angeles, California
Contact:
David Thomson, Medium Pool, Producer, 310.450.8525
Philip F. Messina, Messina Productions, Director, 213.280.2595
New Documentary Film Project – "From Hustler To Champion"
David Thomson, owner of Medium Pool – pool's promotion and advertising agency, and Philip F. Messina – an award winning filmmaker, have joined forces to produce "From Hustler to Champion", a documentary film profiling 20, plus, past and present, top pool players in the sport. From Strickland to Van Boening; The Black Widow, The Striking Viking, The Duchess of Doom; Reyes, Sigel, Varner, and Hall – anyone who has had any impact on pool is present.

"From Hustler to Champion" delves deeply into their lifelong passion for the game, how they became possessed by its difficulties and mysteries, with an almost addictive need to master it. The film, also, realizes that this mesmerizing game has never been given appropriate respect in the larger world of sports. One reason is that, despite pool's worldwide popularity, it has been plagued by a controversial reputation—that shady world of sharks and hustlers in smoky pool halls—a common image seen in film and TV. Because of this, mainstream sponsors have shied away from support.
Sneak Preview: "From Hustler To Champion!"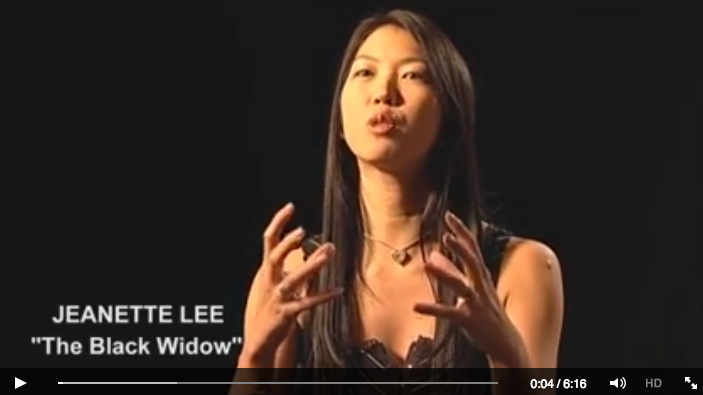 For the first time, "From Hustler to Champion," tells the untold story of these extraordinary men and women who have transcended that stigma to become legends. We unearth their individual struggles to survive, including those who chose the ritual of going on the road and living the gamblers' perilous, high-wire-act and, finally, rising to become champions.
"From Hustler to Champion" gives you an intimate insight into their remarkable personalities, their family lives, passions, fears, and their uncanny ability to conquer the overwhelming pressure to triumph in a head-to-head arena sport. "From Hustler to Champion" is a passion project, a labor of love that's been in process for over ten years while capturing many of the greatest players of the last 50 years. It is near completion. The Kickstarter crowd-funding campaign is to generate funding to complete the editing, purchase license clips, obtain pertinent music, titling and graphic elements–all the unseen expenses it takes to create a film suitable for mainstream broadcast.   
Many of you know how they play, now you can find out how they think…and what's in their hearts.
Join them on SOCIAL MEDIA:
FACEBOOK – www.facebook.com/fromhustlertochampion
TWITTER – www.twitter.com/hustler2champ
We thank all of you in advance for supporting our project!