Coming soon on POV Pool – April thru June
April 11. 2015
POV Pool Headquarters – Los Angeles, CA 
In this article:
The Saguaro Cup, Raymond Ceulemans, Torbjörn Blomdahl, The Mosconi Cup, 3 Cushion Billiards, The Cole Dickson Memorial Tournament
Point Of View Pool – Serving all of your last minute, high stakes action needs! 

Upcoming POV streams with a few surprises! 
POV Pool is going to mix things up a little for the next couple of months. Don't worry, we'll still be slipping in a little One-Pocket and some American Rotation, which fans seems to be asking for more of… But please, indulge us while we take you on a brief departure to Arizona this month for something entirely new. See below:
Saturday – 

April 18th @ 10:00 AM / PST
The Inaugural Saguaro Cup Team Tournament! 
Let's just paint a little picture if you will. First, you have the ever popular, Mosconi Cup, which Sky Sports and Matchroom Sport have been showcasing since 1994. Its always an action packed event, featuring carefully selected team members from both Europe and the U.S. who face-off under some of the most strenuous team and singles format 9-Ball matches that also include the steering and guidance of famous Team Captains and Co-Captains from each side…
And now…
POV Pool is proud to provide, live-streamed coverage of the first ever 'Saguaro Cup' Team Event at Skip and Jan's Sports Bar in Tempe, Arizona! Played on two, 9 foot, Gold Crown Tables, the best of West Pheonix. AZ and East Phoenix, AZ  have come together to match up in its most strenuous team event in history who are eager to earn the (soon to be prestigious) Saguaro Cup! Played in just one-day, the East Phoenix Team (EastMode) will battle with the West Phoenix Team (BestSide) to play an astounding possible, 21 matches or a race to 11 matches. Each scheduled match will differ from Singles, Scotch and Team format play that could end early or late, depending on the outcome of each match!

Be sure to catch all of the great shots, the laughs the action and of course, the D-R-A-M-A : Live on POV Pool on April 18th at 10:00 AM / PST
**BONUS FEATURE** Each Team Captain will wear a microphone! 
For more information on this event and the Team Roster please be sure to visit The Saguaro Cup on Facebook and don't forget to JOIN their page for updates as they happen! This event is sponsored by: Natalie Poyner of Skip and Jan's Sports Bar, Pressure Sensitive Products, Big Time Threads, Vichra Inc., East Mesa Auto Repair, B & M Muffler, Arizona Billiard Academy, Paradise Pool League, Your Way Logistics, Taber Custom Homes, Sophia's House Cleaning, Tiger Products and Kamui Tips
Look: A real-live CUP!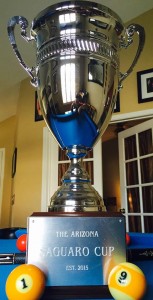 Friday-Sunday – June 19th-21st @ 10:00 AM / PST
The 2nd Annual Summer Tournament of Champions & USBA Tour Open Event!
Exciting, 3-Cushion Billiards Event at Million Dollar Billiards!
This is a 3-C "MUST WATCH" Event! 
It's Summer again Folks, and that means we are going to be visited by a few spectacular 3-Cushion Billiard players known all around the world to play at Hector Ocampo's, Million Dollar Billiards venue in North Hollywood, CA. Hector's first event featured The 'Extraterrestrial' himself, Frederic Cuadron and South Korea's top ranking billiard artiste, Kyung-Roul Kim (R.I.P.).
This summer will be no different for 3-C fans around the world as POV Pool covers this open tournament, which is handicapped to the players with lessor skill giving some of the U.S.'s best and top local players a chance to compete against, 35 time World Champion, Raymond Ceulemans and 15  time World Title Holder, Torbjörn Blomdahl. There will be seating available for local spectators around four of the featured, Verhoeven Tables the event is played on. A big thanks also to The United States Billiards Association for their part in making this event happen. Also, to Hector Ocampo, Ricky Carranco, Tiger Products and Kamui Tips, for their efforts to continue supporting the great sport of 3-Cushion Billiards.
This is a USBA Sanctioned Event and Open To All! 
Entries are still being taken for this event! 
PAYOUTS AND MORE: 
1. $4000 BEST GAME IN FINALS: $100
2. $3250 HIGH RUN IN FINALS: $100
3. $2550 BEST GEN. AVG. IN FINALS: $200
4. $1850
5. $1500
6. $1250
7. $1000
8. $800
9. $600
10. $400
11. $300
12. $200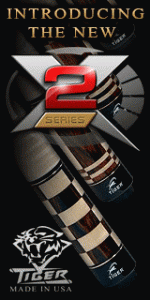 Saturday/Sunday – June 27th-28th @ 10:00 AM / PST
The 3rd Annual Cole Dickson Memorial 9-Ball Tournament
Family Billiards – San Francisco, CA

There are only a few players of their time who were called 'The Best Money Players on Earth' – Cole Dickson was just that guy, who was known to walk into a pool room and play the ghost for as much as $1,000 a rack, was also known for the famous 'Twistback' bank-shot and also recognized as the guy in the deer-hunting cap! We lost Cole to liver cancer in 2013 and most common pool players know very little about this man, who was unshakable as far back as the early 1970's.
Streaming live from Family Billiards in San Francisco, CA, we have Cole's long time friend and venue owner, Delburt Wong and Cole's daughter, Christine Dickson to thank for holding this event once again. POV Pool is pulling some strings to use some rare footage of Cole in action for playback during the live-streamed coverage of this 3rd annual 9-ball tournament!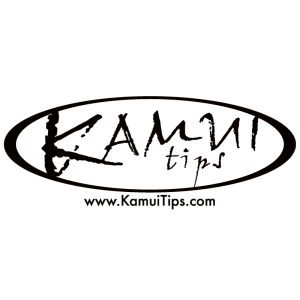 June 27th/28th
$2,500 Added
9-Ball
Entry: TBA
Races: TBA
Entries being taken and official announcement very soon!
Please stay tuned to POV Pool for additional information and last minute streams, which ALWAYS come up on our channel!
Thanks for reading and Keep Loving Pool!