'Black Widow' Becomes APA League Operator!
October 21st – 2015
Lake Saint Louis, MO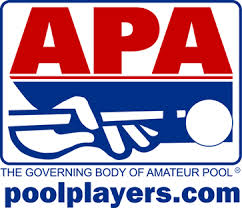 The World's Most Recognized Poolplayer Takes Aim at New Role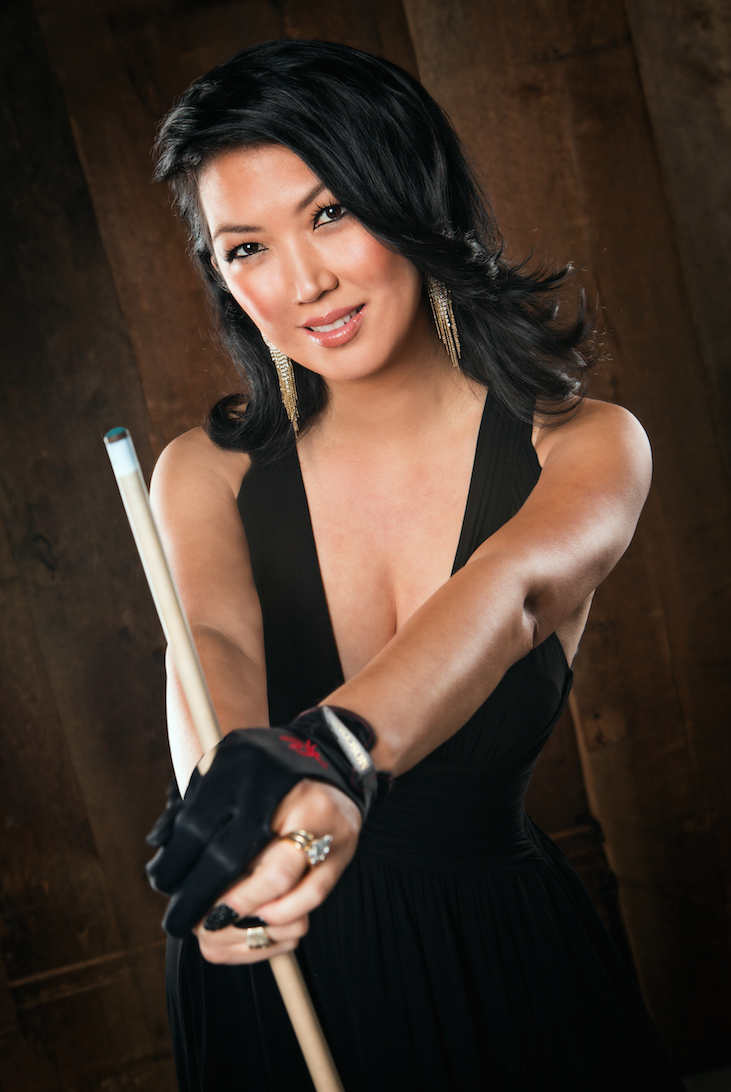 LAKE SAINT LOUIS, MO (Oct. 21, 2015) — When "The Black Widow" Jeanette Lee sets her sights on a prize, it's usually just a matter of time before she has it in her web.  After mastering a Hall of Fame career on the pool table, and achieving celebrity notoriety off of it, she's now eyeing a new prize – success as an APA League Operator.
"I'm so excited to be part of such an outstanding organization.  I never realized how much goes into being a League Operator, but APA is great about providing all the tools to be successful.  We plan to make the Tampa Bay APA one of the best and largest APA Leagues in the world," said Lee.
Lee had been pondering this career move for some time.  Over the summer, she teamed up with longtime business associates Jason and Misty Dusel – who were already running an APA League in Buffalo, N.Y. – to take over the Tampa Bay APA from longtime League Operator Pat Giorgianni, who was retiring.  The transfer necessitated a major move for Lee and her family from their home in Indianapolis to Tampa.
Lee joins fellow Hall of Famer Ewa Laurance and other notable WPBA professionals Dawn Hopkins and Liz Ford as players turned APA League Operators.
Make no mistake though, Lee isn't simply a pretty face to help promote the franchise.  She attended APA's 7-day League Operator Training Seminar in September to get an introduction to the entire process of running a league by the standards that have made APA an award-winning franchise business.  She came away surprised by the amount of work APA League Operators put in, and amazed by the training and resources provided to help make them be successful.
"Training was very comprehensive, with lots of information.  With the tools APA offers, and the support staff they have in place, I have no doubt we'll be highly successful in Tampa and make the APA members in the area very happy," Lee added.
Lee will team with the Dusels to manage every aspect of the business, from handicapping skill levels to administration and sales.  It's in the area of sales and marketing where she plans to shine.  That bodes well for Black Widow fans in the Tampa Bay area, as there's a good chance they'll be able to catch her at their favorite APA Host Location.  Fans outside of central Florida can still expect to see their favorite poolplayer at the APA National Team Championships in August.
The APA, based in Lake Saint Louis, Mo., sanctions the world's largest amateur pool league, with leagues throughout the United States, Canada and Japan.  More than 250,000 members compete in weekly 8-Ball and 9‑Ball League play.  The APA is generally recognized as the Governing Body of Amateur Pool, having established the official rules, championships, formats and handicap systems for the sport of amateur billiards.
The APA produces three major tournaments each year—the APA National Team Championships, the APA National Singles Championships and the U.S. Amateur Championship—that, together, pay out more than $1.5 Million in cash and prizes annually!
The APA and its championships are sponsored by Aramith, Action Cues and PoolDawg.
For more information on the American Poolplayers Association, visit the official APA website at www.poolplayers.com.  For more information on the Black Widow, visit www.blackwidowbilliards.com.