The 2018 Andy Mercer 9-Ball Classic: Live Stream on March 17th/18th – REAL TIME FEED!
March 11, 2018
POV Pool Headquarters – Los Angeles, CA
"The 2018 Andy Mercer Memorial 9-Ball Classic"
Sponsored by: Meucci Cues / JB Cases, The Rum Runner Lounge
By: Daniel Busch

 >>> Real Time Feed <<<
Link to the live bracket:

HERE
Official Player's List:

HERE
Live Stream Times:

Saturday 10:00 AM/PST and Sunday 10:00 AM/PST
_____________________________________________
POV Pool's live coverage, returns to one of America's best pool tournaments!
Streaming on March 17th/18th, 2018 
Joe's Cue Repair will be onsite – Sponsorship support from Joe Klimchak! 
Without a doubt, winning the annual, Andy Mercer Memorial 9-Ball Classic Tournament has prevailed as one of America's most sought-after titles for pool players from all over the world. Held every year in March at The Rum Runner Lounge in Las Vegas, Nevada; the 2,000 square venue becomes the epicenter of action, with a 64 player field competing on just four,  7′ Diamond tables on full display.  Chalking up 2017's title was Oscar Dominguez, the two-time Mosconi Cup player for Team USA and co-founder of the Mezz West State Tour.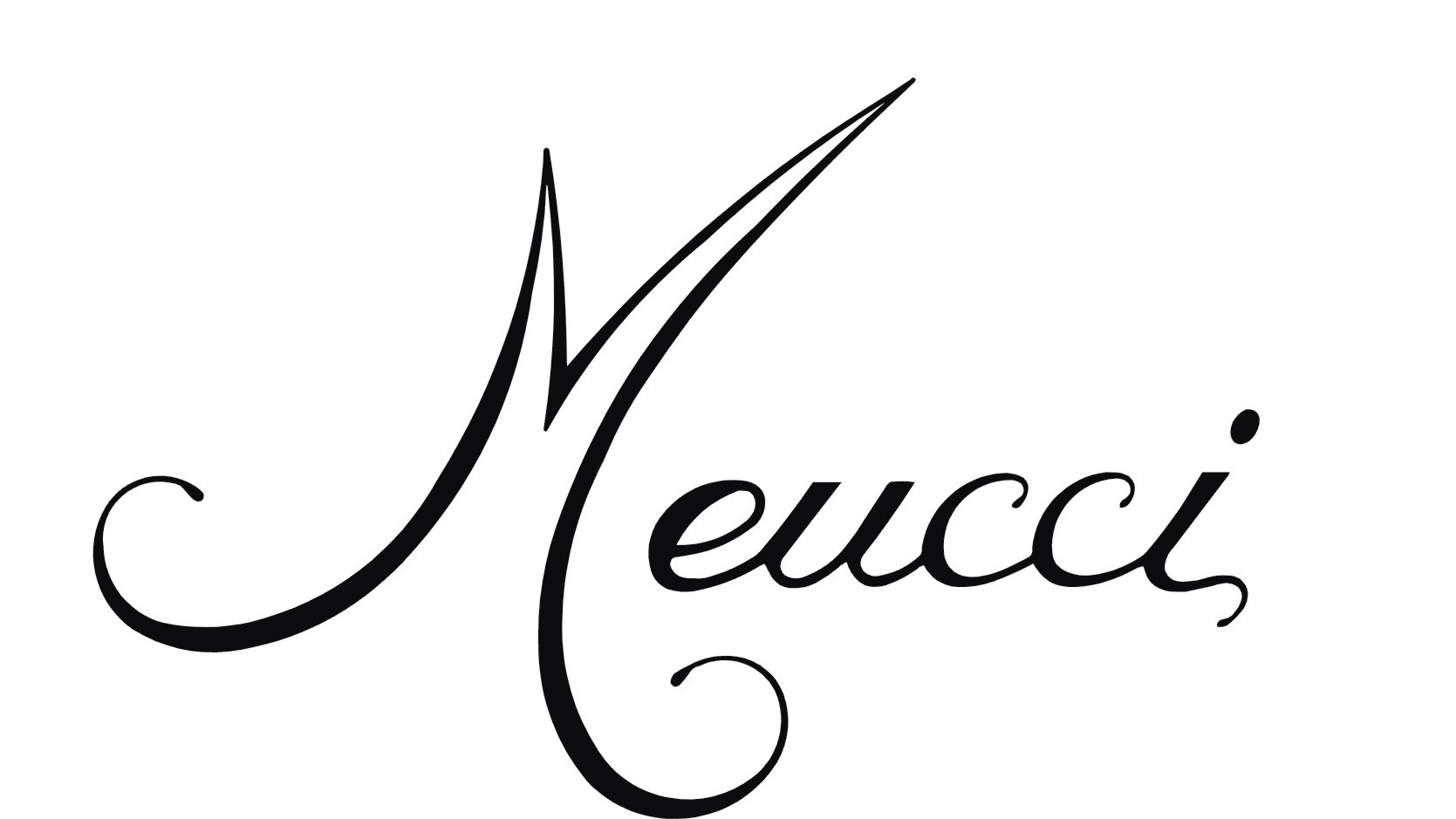 Join us on YouTube for live coverage of Saturday and Sunday's matches which is made possible by Meucci Cues and friends of POV Pool, featuring 'live', guest commentators, real-time scoring and bracket updates as the action unfolds. I would like to thank Bob, Barbara and Darren at Meucci Cues for stepping up to support our live broadcast efforts and encourage viewers to support Meucci for their gesture of support and promotion of the billiard industry!
The new Meucci Pro Series shaft is now standard with all Pro-Series Cues
Streaming on March 17th/18th at 10:00 AM / PST – Click below to set a reminder! 
This year's lineup:
In contrast to last year's event, we should see a larger group of professional players returning to the field. 5-time Andy Mercer event winner, Shane VanBoening is scheduled to return, along with, "Team Mexico" – Oscar and Ernesto Dominguez in tow, Warren Kiamco from the Philippines, Erik Hjorleifson from Canada and Moorpark, California's, Sal Butera; with Meucci Cues sponsored, Max Eberle on the waiting list. What's most notable about the 'Rum Runner' event is that the format of the competition can really level the playing field for pros playing against anyone else attending; racking the 9 ball on the spot instead of the 1-ball and implementing the 'alternate break' rule, with returning players like Joey Chin, Butch Barba, John Lalo, Donnie Branson, Lee Brett, Tres Kane, Gary Onomura, Tommy Lipps, Chris Stanfield,  and multiple year, APA Amateur Champion, Brian Parks in the mix; there will be upsets anticipated. For example, during different years (2015/16), POV Pool was able to capture upsets by both Mike Massey and Jeff Shilder against Shane VanBoening.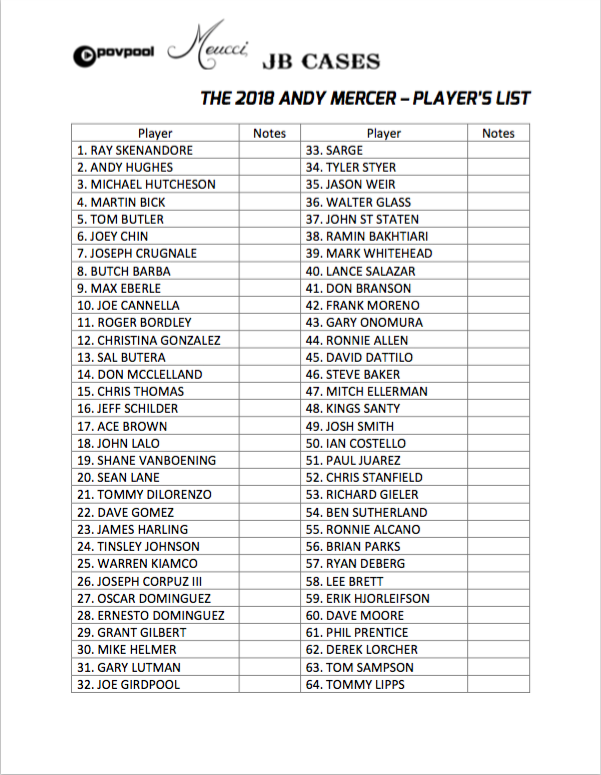 This year's alternates:
Steve Alcona
Past Champions Plaque: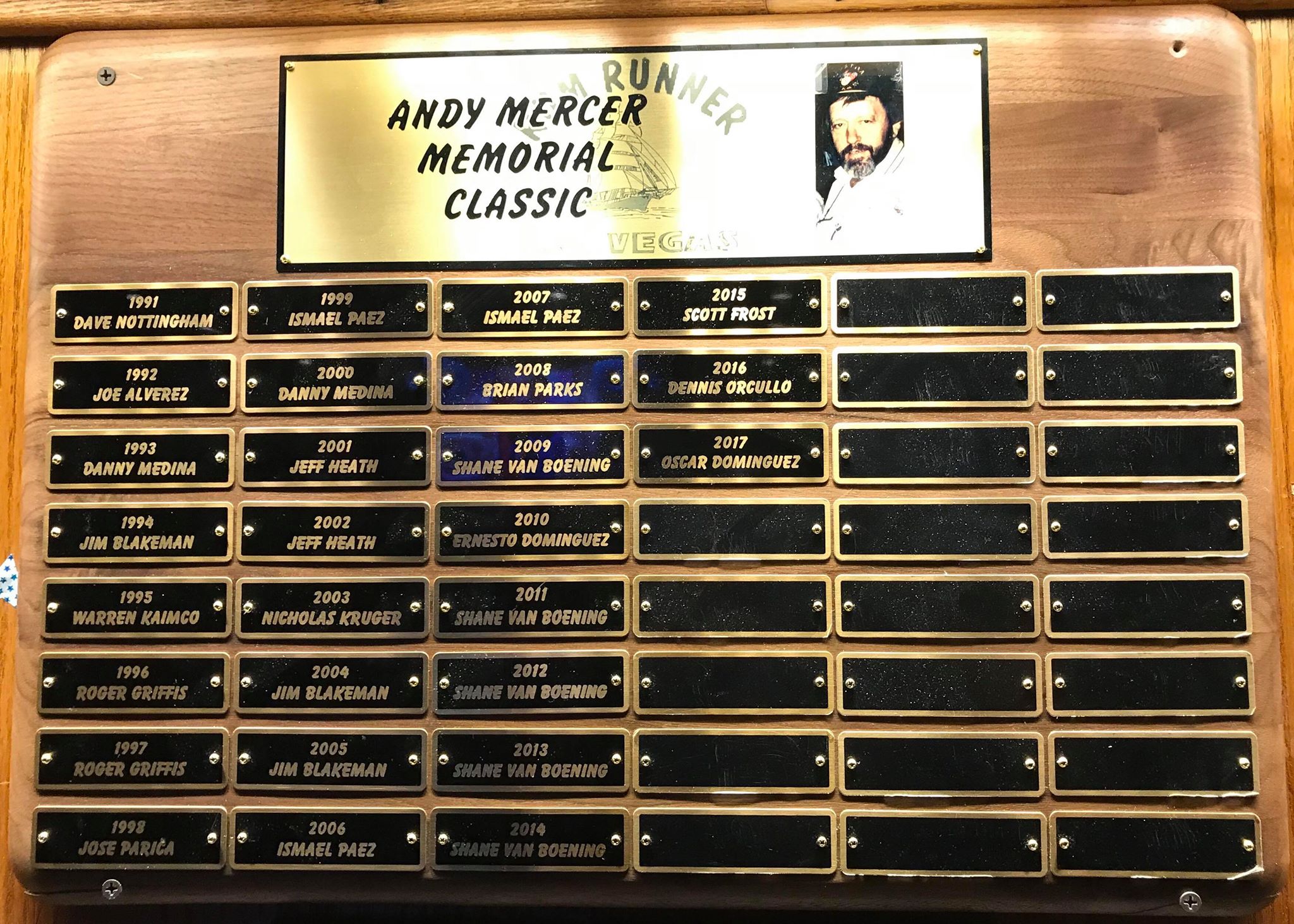 A little History of Andy Mercer: 
Andy Mercer was a longtime pool player and enthusiast who emerged in the public eye in the early 1970's after forming the South Nevada 9-Ball Tavern's Association, which came under control by Jim  Blakeman and his partner Lorraine Lilley, shortly after Andy's passing from a heart attack at the age of 52 years old. His longtime friend and Rum Runner owner, Geno Hill, started the Andy Mercer Memorial 9-Ball Tournament in 1991.
SINCE 1991, ANDY MERCER'S MEMORY HAS BEEN CELEBRATED BY WHAT SEEMS TO BE AN 'INNER CIRCLE' OF TOP PLAYERS WHO VISIT YEAR AFTER YEAR.  "THE RUM RUNNER HAS BEEN ATTENDED BY ALMOST HALF OF ITS FIELD SINCE IT BEGAN 23 YEARS AGO.", SAYS 3 TIME RUM RUNNER WINNER, JIM BLAKEMAN. "IT HAS BECOME A REUNION OF PLAYERS AND FRIENDS… A TRULY SPECIAL EVENT."
Special Thanks: Geno Hill, Gordy Hill, Jim Blakeman, Joe Klimchak, Amy Kane, Ryan Deberg, Stacy Allsup, Ben Sutherland, Darren Domingo, Al Lawrence, Jimmy Mataya, Robert LeBlanc, Mary Kenniston, James Murphy and all the staff at The Rum Runner Lounge!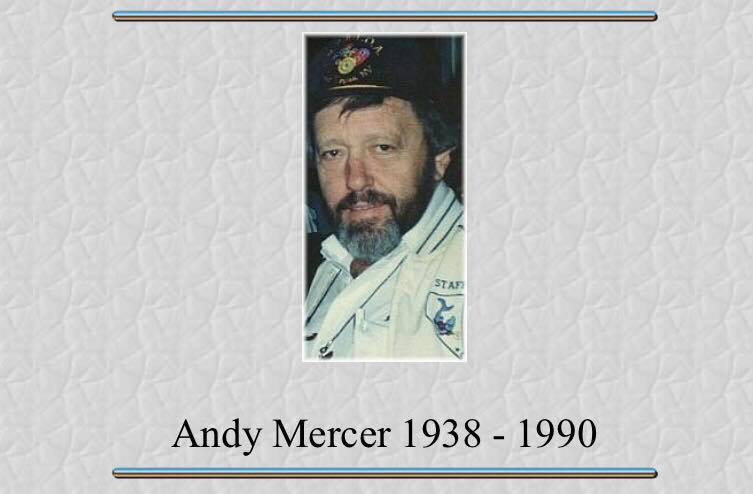 The Rum Runner Bar and Lounge is also the home of these annual events:
The Women's Western 9-Ball Tournament
The Doc Hill Memorial 9-Ball Tournament
The Glenn A. Hill Golf Tournament
The Annual Tri-Tip Cookoff
The Andy Mercer Memorial 9-Ball Classic
The Rum Runner Lounge: 
1801 E Tropicana Ave # 7, Las Vegas, NV 89119 / PHONE: (702) 736-6366
LIKE AND VISIT RUM RUNNER