Monsters are Invading Bellflower on Thursday!
Thursday – April 2nd, 2015
Hard Times Billiards – Bellflower, CA
FREE AND LIVE – 10-Ball Double Header Action On POV Pool! 
On April 2nd, POV Pool in association with Epic Billiards, PiUS Promotions and Hard Time Billiards will be in Bellflower this Thursday to provide free live coverage of two scheduled matches between 2 of the pool-world's rising Filipino stars facing off against possibly 2 of the toughest opponents the west coast can bring to them.
Match #1 – Joven Bustamante vs Vilmos Földes / 2pm PST  
What we have here is a good ol' fashioned rematch, folks! Joven Bustamante (no relation) has been kicking ass and taking names in WPA events as far back as 2007. A very young looking 36 years old with enough firepower in his left-pinky to beat me with the 7 ball, Joven has been racking up wins in the U.S. since he touched down from the Philippines in February of this year; cashing in the Derby City 9 Ball, Jay Swanson Memorial, Chuck Markulis Memorial, CSI US Bar-Table Championships and recently taking 2nd place in the 25th Annual Andy Mercer 9 Ball Tournament in Las Vegas, Nevada.
Joven will face off against Vilmos Földes of Budapest, Hungary! Vilmos eats 9 Balls for breakfast and sleeps with with a loaded, Predator soft case under his pillow at night. He has been terrorizing the West Coast pool scene as of late, earning himself a #1 ranking on the Mezz West State Tour's 11 stops in its 1st season. He has been invited by Allen Hopkins to compete in the upcoming Pro 10 Ball Event at this year's Super Billiards Expo!
Word on the street is…Vilmos and Joven got into action 2 weeks ago at Pool Sharks Las Vegas in 'The Pit'. In a nail-biting, Hill/Hill match, Vilmos walked away a winner and sent the 'Corporation' away to scrape for spare change at the bottom of their car seats for gas-money home. Now, fully reloaded and ready to strike back, Joven and hopes to regain his 'Epic' status as "The most dangerous pretty boy in the West!"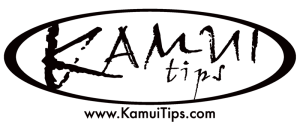 Thursday, April 2nd – 2pm PST
Diamond Table – 4.25″ Pockets / 9 footer
10-Ball
Races to 9
Winner Breaks
Rack Your Own
Call Pocket
Coin flips until wallets are empty!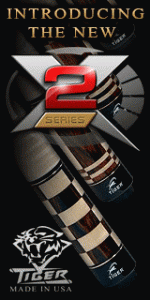 Match # 2 – Edgie Geronimo vs Rodney Morris / 6pm PST
What can we say about Edgie Geronimo? Friggin' ridiculous? Future world champion? 37 year old pool phenom from Bulacan?  Recently sponsored and fully outfitted by Tiger Products, this February, 2015 – This Thursday, Edgie Geronimo will also be enjoying his latest promotion in the U.S. as 'The guy the world thinks can beat, 'Rocket' Rodney Morris in an even game of 10-Ball!". Edgie has reigned supreme amongst his peers this year, giving scores of pool players muscle cramps and cottonmouth with nothing less than a distant gaze. At the end of most days Edgie skips merrily along in life, pockets filled with everyone else's money. And always, when asked about it later, Edgie insists he 'just got lucky' with about as much sincerity as Vanilla Ice watching your house while you're on vacation.
Welcome Edgie Geromino to the world of professional pool! You have arrived and graduated to a new level of excellence where your luck could possibly run dry. If you can survive the thrusters of this Rocket that you are about to ride, then you will have truly convinced me that you really are something to be feared in the pool world! Rodney Morris has also just come off his 6th consecutive 10-Ball win at The Wyoming Open and with it, the recent arrival of his precious, baby boy name Zayden Rocket!. This Rocket is going to bring some turbulence your way, Edgie. I hope you have your spacesuit handy and your helmet on!
Thursday, April 2nd – 2pm PST
Gold Crown TIGHT Table – 3 7/8″ Pockets / 9 footer
10-Ball
Races to 15
Winner Breaks
Rack Your Own
Call Pocket
Coin flips until wallets are empty!