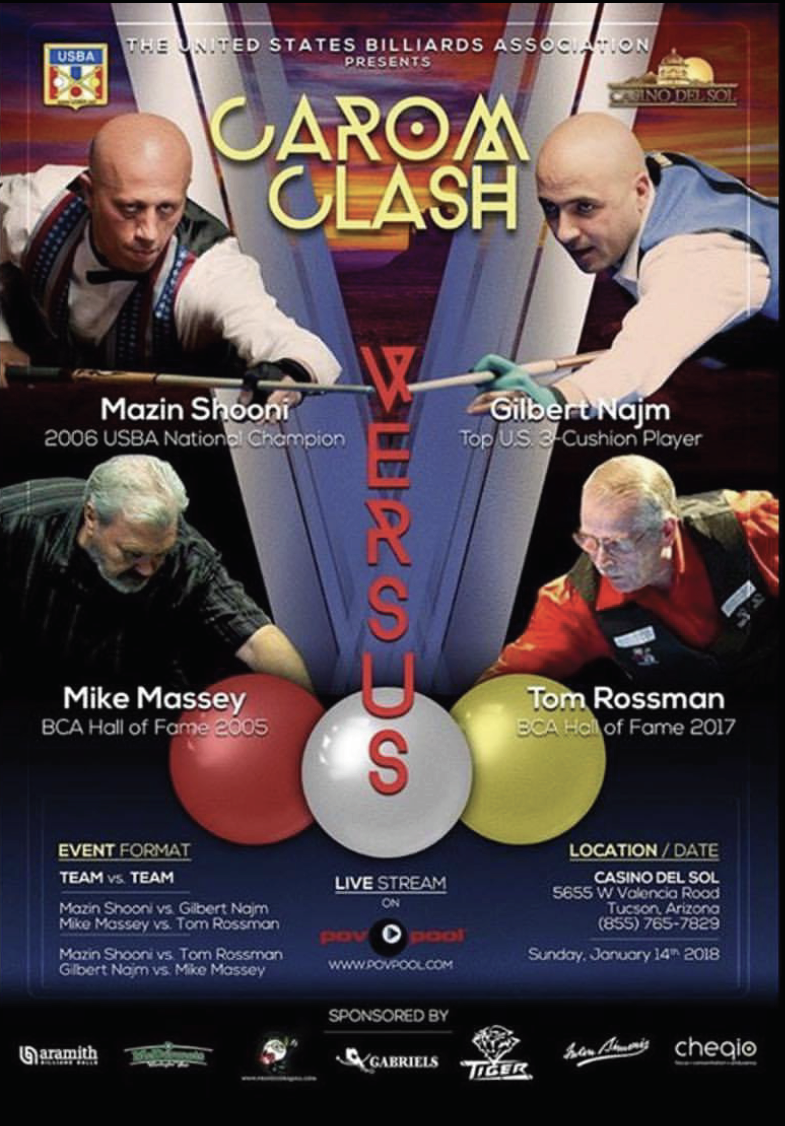 USBA's 2018 Exclusive 'B' Tournament & Carom CLASH!
POV Pool Headquarters – Los Angeles, CA
October 28, 2017
Story By: Geraldine Thibodeau
Edited by: Daniel Busch
3 Cushion Billiards competition set for Casino Del Sol 
5655 West Valencia Road
Tucson, AZ 85787
January 8th-14th, 2018
In January of 2018, The United States Billiard Association (USBA) will hold its prestigious 3-cushion tournament and team duel at Tucson, Arizona's premier resort and casino/venue, Casino Del Sol. The 7-day event from January 8th-14th will consist of a 'B' level tournament open to 48 players. Entries for both events are currently being reserved via email at [email protected] or by phone with USBA President, Mazin Shooni at: (248) 910-4466.
In the 'B'-level event, the entrants will compete amongst themselves without having to matchup against the 3-cushion pros. Depending upon your average, the entry fee varies: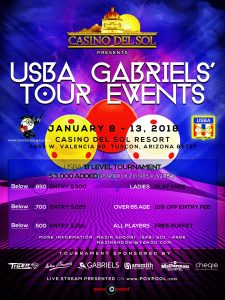 .850 below $300
.700 below $225
.500 below $150
Ladies play free!
If you're 65 or older, you get 10% off your entry fee!
THERE ARE STILL SPOTS AVAILABLE!!! 
 
 CAROM CLASH!!!
Which duo has what it takes to conquer the Carom Clash? 2006 USBA National Champion, Mazin Shooni and 2005 BCA Hall of Famer, Mike Massey will take on Top U.S. 3-cushion player, Gilbert Najm and 2017 BCA Hall of Fame inductee, Tom Rossman in this epic battle in Arizona!
Much like the gunfight at the OK Corral, in Tombstone…these competitors will be taking on will be dueling in their own shootout! The format will showcase each of the players to play against each other in this grand 3-cushion match!
TEAM vs. TEAM
Mazin Shooni vs. Gilbert Najmj
Mike Massey vs. Tom Rossman
Mazin Shooni vs. Tom Rossman 
Gilbert Najm vs. Mike Massey
The USBA Thanks its Sponsors!
It is not without the help of its sponsors that the United States Billiard Association is able to provide its members with events such as these. With continued success The USBA strives to add more events to its roster. so that players can experience billiard competition at its highest level and quality in the Nation. Their most gracious. 'headline' sponsor, Gabriel's Billiards has made it possible to provide this event with 5 x 'Imperator V' heated billiard tables, graced with factory delivered, Simonis '300' tournament cloth from Simonis and also using premium, Aramith tournament billiard balls. USBA also thanks the Casino Del Sol for showing great interest and making direct investments of space and accommodations for cue-sports events such as this. The USBA could also not be able to provide prize funds and additional tournament services without direct financial and product support from, Tiger Products, McDermott Cues and the Cheqio Brand. And finally, the USBA also shows its gratitude for the support of Paul Frankel and Professor Q Ball's, National and 3-Cushion News for promotional, editorial and logistical contributions.
POV Pool will be presenting the LIVE Stream for the USBA Nationals on
&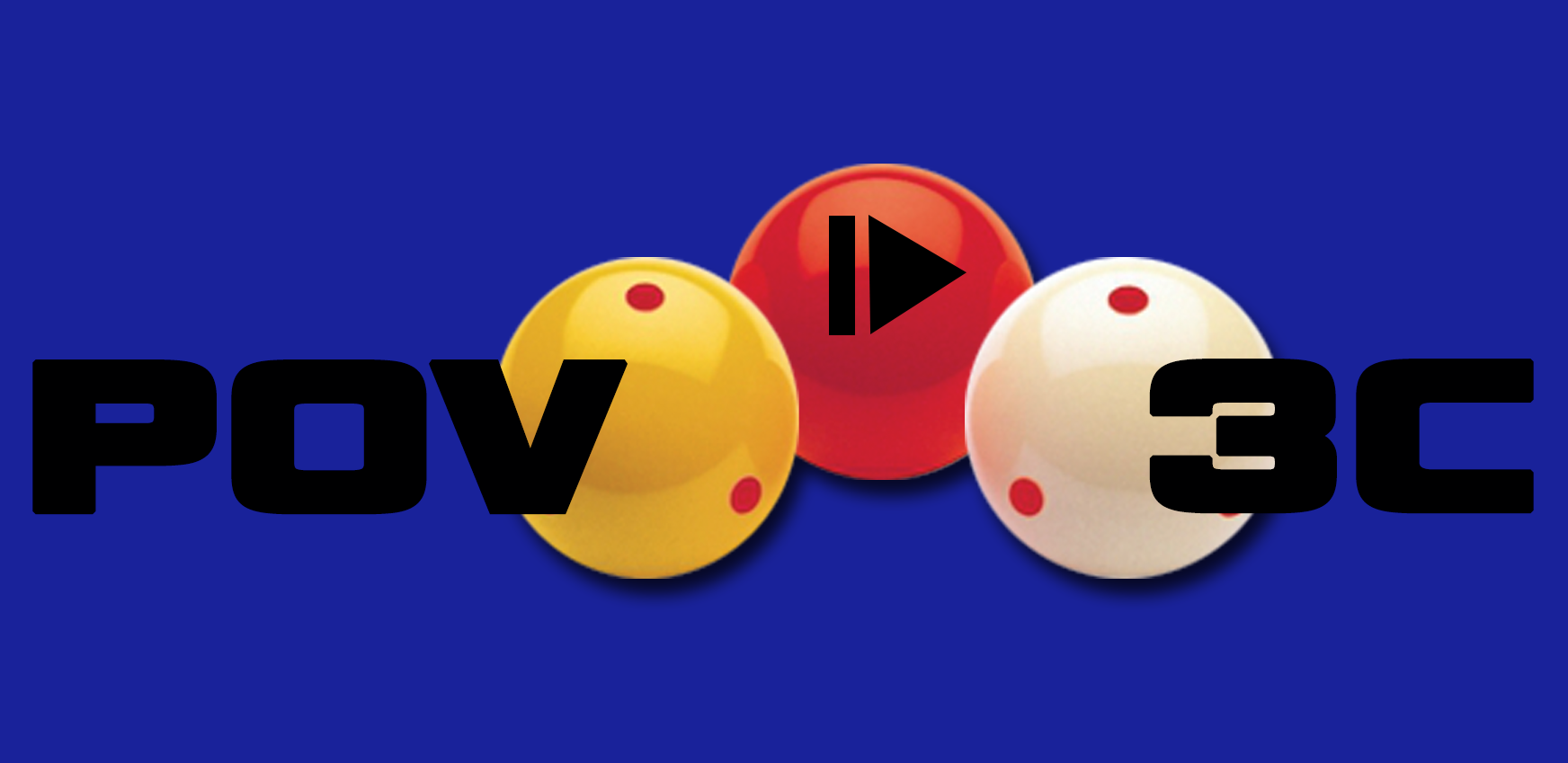 Additional Media Support:
Other Notes: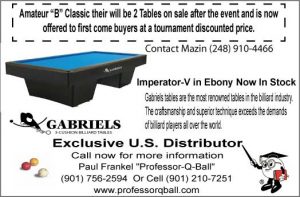 Players in the tournament are required to stay at Casino Del Sol Resort
All registered players will receive a Free Buffet and Discounted Room Price of $99 for a double room
Please use offer code: USBATCT to receive the group rate
Casino Del Sol Reservations 1-855-SOL-PLAY (765-7829)
If you would like more information regarding this event or other USBA events, contact:
Mazin Shooni at 248.910.4466 or email him at [email protected]