The 49th Annual 'Stonier' 9-Ball Reunion Tournament: April 14th-15th, 2018
Watch it LIVE on YouTube!
Scroll down to find 'Real-Time' information on this event!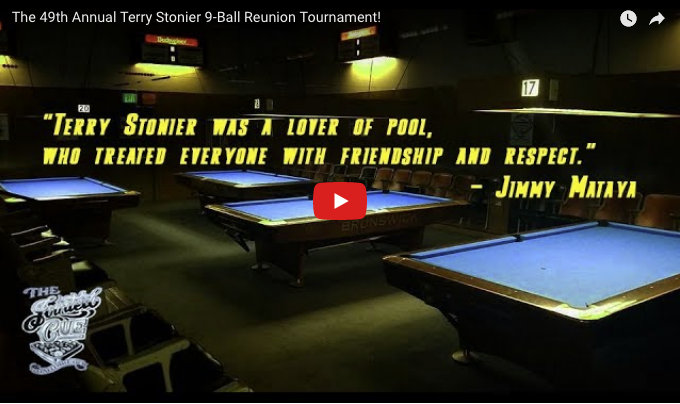 49th Terry Stonier 'Real-Time' information
First Entry: It's 6am on Friday morning, April 13th, 2018 and I'm about to drive up to Sacramento – 'Are the rumors true?' I've heard that the field should be pretty stellar this year, with visits from Bobby Emmons from Arizona, the 19 year old phenom Manny Perez in tow with Shan Damani and, a crazy tale that there are a small handful of unknown Filipino players coming fresh from their mainland to make their presence known (I'll have to have a chat with George Pagualyan about that later before this is fully confirmed). Also, we've replaced the Jim Pierce Cue that was supposed to be given away at this event with a Tiger Products: 'Traveller Series' (TH-7) Cue. Apparently Mr. Pierce's contribution to the event was pulled back for some unknown reason.
---
January 17, 2018
POV POOL Headquarters – Los Angeles, CA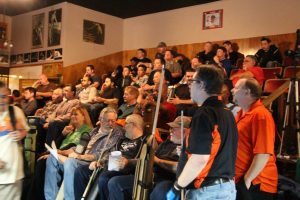 The 49th Annual Terry Stonier Reunion 9-Ball Tournament!
On April 14th and 15th, 2018 The Jointed Cue Billiards in Sacramento California is holding its 49th annual 9-Ball, Reunion Tournament in honor of the late Terry Stonier, the original Jointed Cue owner, who had been holding this event since 1968. After his passing in 2001, Terry's legacy still carries on with the help of The Jointed Cue's current owner, Michael Murphy and tournament directors, Joe Murphy and Angel Olivarez. Entries are currently being taken (see below) and live streaming services have been secured with POV Pool attending for its 3rd year in a row.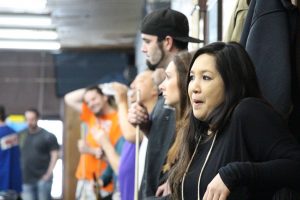 Terry and The Jointed Cue's Place in History
AS A TEEN, TERRY STARTED PLAYING 3-CUSHION BILLIARDS AT HIS NEIGHBORS HOUSE WITH A DREAM TO ONE DAY OWN HIS OWN ESTABLISHMENT. THEN IN 1968 TERRY OPENED UP THE JOINTED CUE BILLIARDS. WITH 19 TABLES; IT ALSO BECAME THE TALK OF THE TOWN FOR ITS FAMOUS CHEESEBURGERS WHICH STILL HOLDS TRUE THIS VERY DAY. TERRY WAS A VISIONARY WHO HELD MANY EXHIBITIONS, SUPPORTED SCORES OF BIG PLAYERS AND KEPT THE POOL SCENE GOING STRONG IN NORTHERN CALIFORNIA FOR MANY YEARS. HE HOSTED EVENTS WITH PLAYERS LIKE LOU BUTERA, LUTHER LASSITER, CICERO MURPHY, RICHIE FLORENCE AND MANY OTHERS. LATER IN LIFE, TERRY WENT ON TO MAKING CUES FOR AWHILE, SOME OF WHICH CAN STILL BE FOUND ON THE COLLECTORS MARKET. HIS JOINTED CUE BILLIARDS IS PROBABLY THE OLDEST SURVIVING POOL-HALLS IN CALIFORNIA AND IS STILL LOCALLY KNOWN AS YOUR 'CLASSIC PLAYER'S, POOL-HALL', BOASTING A SEPARATE 'ACTION ROOM' WITH FOUR, 9 FOOT GOLD CROWN TABLES AND SURROUNDED BY AN OLD-FASHIONED, RAISED SEATING AREA.
Free, Live-Stream on POV Pool
April 14th @ 10:00 AM / PST
April 15th @ 11:00 AM / PST
Don't forget to watch POV Pool's YouTube Channel for 'live action' coverage of this event for the 3rd consecutive year. Streaming can be accessed directly at YouTube on POV Pool's Channel page during the event or by visiting https://povpool.com/watch
Taking Entries – Call Michael Murphy at: 916-456-3243  
As of this week, open entries are currently being taken in person or by postal mail via check or money order. The tournament format is as follows:
April 13th: Friday night Mini Tournament!
Call for Details: 916-456-3243
April 14th/15th, 2018
Starts at Noon / PST
$1,000 Added
$60 Entry Fee
No Green Fees
True Double Elimination – Race to 6
Winner Breaks – Rack Your Own
Played on 19 x 9ft Brunswick Gold Crown 2's
Mail Check to
The Jointed Cue Billiards
2375 Fruitridge Road
Sacramento, CA 95822
Phone: 916-456-3243