On Cue Updates Live All Weekend!
Mezz West State Tour Stop #6 at On Cue Billiards in La Mesa, CA
Player List:
Art Garcia
Attila Bezdan
Babken Melkonyan
Ben Uymul
Beau Runningan
Brian Elwell
Brook Thomason
Chris Fangre
Chris Robinson
Ernesto Dominguez
Fach Garcia
Hiroko Makiyama
Jaden Brock
Jason Gilbert
Jay Helfert
John Ferguson
Johnny Kang
Josh Winkleman
John Nekali
Justin Logan
Ken Johnson
Kevin May
Lila Woodland
Dave Hemmah
Melissa Herndon
Micahel Adame
Mike Meeker
Oscar Dominguez
Ray Pajarillo
Rich Hodge
Rodrigo Geronimo
Rudy Yee
Bob Jocz
Larry Bohn
Tom Hardinger
Victor Ignacio
Vilmos Foldes
Ed Gonzales
Rey Lorenzo
Brian Jones
Tim Daniel
Kirk Jewel
Kevin Knucky
Bill Norrish
Chris Santana
Ray Robles
Jason Canton
Santos Sambajon
Ray Rey
Patrick "Sprout"
Patrick Uy
Scott White
Amir Shoshan
Ronaldo Bonifacio
John Ritonya
Jack Ritonya
Enrique Punsalang
James Cabal
Paul Silva
John Barioni
Rodney Wynn
Ken Thomason
Reid Fleming
Steve Eakins
Ree Evans
Rob Eggers
Dave Martineau
Dan Wallace
Clint Palaci
Jose Torres
Jay McCarthy
Ferdinand
Jm Hennessy
James Harris
Jason Freeman
Bob DiPlachett
Omar Vachnani
Ramin Bakhtiari
Richard Daniel
Trinh Lu
Al Garcia
Keith O'Donnel
Tony Ortega
Adam Leon
Paul Ewing
Lori Jones
Dave Gorham
Eddie Cohen
Dale Kadounl
Marty Carey
Wes Woodland
Dan Boone
Grey Hobbs
Mark Whitehead
Paul Santos
Tang Hoa
Scott Slaton
Prize fund based on 95 players (Two Players are sponsored by West State Billiards)
Updated Bracket: Click to watch!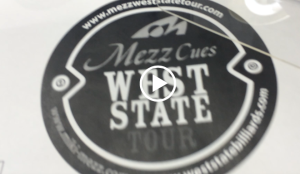 Updated Bracket: Click to watch!
———————————————————————-
Day Two Matches: Top 24
Winner's Side 10AM PST
Tim Daniel vs. Kevin May
Victor Ignacio vs. Vilmos Foldes
Ray Robles vs. Chris Fangre
Omar Vachhani vs. Ray Rey
Tang Hoa vs. Bob Jocz
Santos Sambajon vs. Ernesto Dominguez
Jay Helfert vs. Dave Hemmah
Babken Melkonyan vs. Amir Soshan
One-Loss Side 11AM PST
Attila Bezdan
Jaden Brock
Dave Gorham
Ramin Bakhitari
Clint Palaci
Scott White
Rodney Wynn
Oscar Dominguez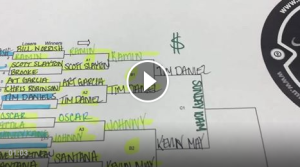 ————————————————————-
One-Loss Side
Attila Bezdan vs. Bob Jocz
Jaden Brock vs. Ernesto Dominguez
Dave Gorham vs. Jay Helfert
Ramin Bakhtiari vs. Babken Melkonyan
Clint Palaci vs. Kevin May
Scott White vs. Vilmos Foldes
Rodney Wynn vs. Ray Robles
Oscar Dominguez vs. Ray Rey
Winners side
Tim Daniel vs.  Victor Ignacio
Dave Hemmah vs. Amir Shoshan
Omar Vachhani vs. Chris Fangre
Santos Sambajon vs. Tang Hoa
————————————————————-
One-Loss Side
Attila Bezdan vs. Ernesto Dominguez
Dave Gorham vs. Babken Melkonyan
Kevin May vs. Vilmos Foldes
Ray Robles vs. Oscar Dominguez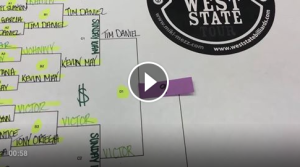 Vilmos Foldes vs. Tang Hoa