October 2017's, Texas ACS 8-Ball State Championships!
October 1st, 2017
POV Pool Headquarters – Los Angeles, CA
By Daniel Busch and Janet Ybarra
For more information, go directly to the Texas ACS website at: http://www.acs-texas.net/events.html

Gearing up for the Texas ACS – "State Championships"! 
On, October 26th-29th, 2017!
$5,000 Added!
The 13th annual ACS Texas State Championships are upon us and growing strong each year! Entries are still being taken for each competition which, will be held at The Bell County Expo Center – 301 W. Loop 121-Belton, TX 76513.
Along with monies added each year to this event, free entries to the ACS National 8 Ball Championships are awarded to the 1st place winners of each division. With ACS Nationals held in May of each year in Las Vegas, the players really strive to win ACS Texas State Championships. Founded in 2004 under the guidance of American CueSports Alliance, the ACS Texas is a non profit organization formed to promote the sport of billiards in its communities and entire state of Texas.
ACS Texas is 1600+ members strong and growing with the support of ACS Texas board members (league operators), ACS Texas continues to grow in numbers of all aspects; under the direction of it's Executive Officers (Pictured: Left to Right (Below): Ren Roberts, President; Angelina Dean, Vice President; Connie Svoboda, Secretary; and Janet Ybarra, Treasurer. With the support of ACS Texas board members (league operators), ACS Texas continues to grow in numbers of all aspects.
Find us on Facebook at: ACS Texas
Announcing: Live-action coverage by POV Pool!  
Brought to you by:  
With great 'Thanks' in part to the Texas ACS Sponsors: OB Cues, Jerry Olivier Custom Cues and Repair, Bryant Billiards, Frideres Billiard Supply and Red Tree Jewelry – POV Pool will be on location this year to to provide free, live-streamed coverage of all four days of the event. Players, friends, families and fans will be able to follow and track progress with access to POVPOOL's YouTube Channel. Live bracket reporting from CompuSport will also be available on the live stream with in picture bracket displays and tracking. All matches will be posted fully to YouTube within 30 days of broadcast.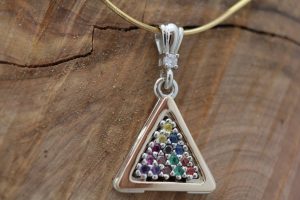 The Texas ACS Live Stream Schedule on POV POOL: 
Oct 26th @ 10AM – Scotch Doubles 8-Ball (All Day)
Oct 26th/27th @ 7PM – Singles 8 Ball
Oct 28th/29th @ 10AM – Teams 8-Ball
Join us for the action and 'Keep Loving Pool'!