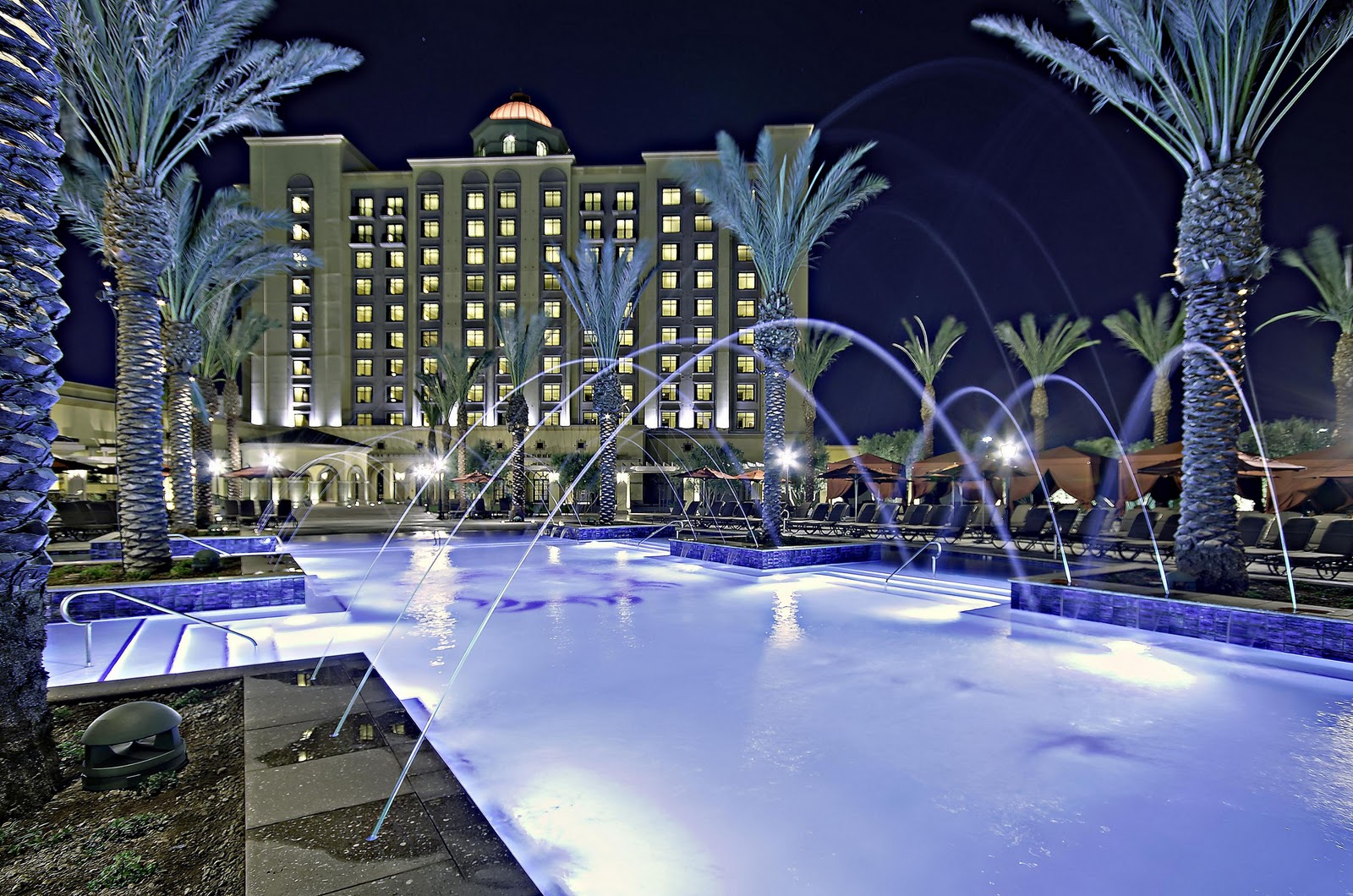 3-Cushion USA presents The Summer Shootout!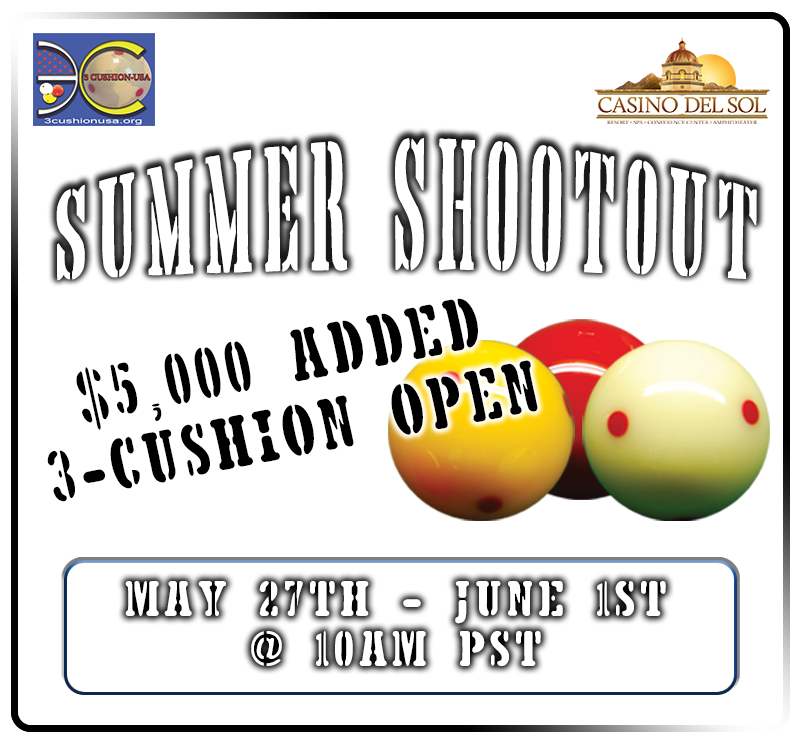 POV Pool Headquarters – Los Angeles, CA
April 30th, 2019
Story By: Geraldine Thibodeau
Edited by: Daniel Busch
---
SUMMER SHOOTOUT: 3-CUSHION BILLIARD TOURNAMENT
Presented by: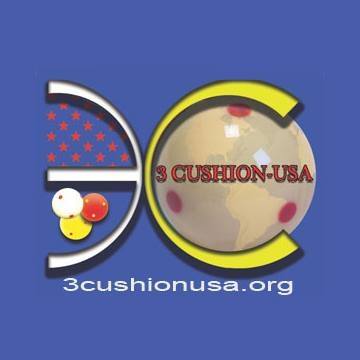 ---
5655 West Valencia Road
Tucson, AZ 85787
January 8th-14th, 2018
In May of 2019, 3-Cushion USA will hold its first championship tournament. This prestigious 3-cushion tournament at Tucson, Arizona's premier resort and casino/venue, Casino Del Sol. The 6-day event from May 27th-June 1st will consist of a handicap format tournament, open to 64 players. With a guaranteed $5,000 added tournament, three cushion billiards in the United States is getting the bang of revival!
This event will be handicapped based on the player's average (skill level). With the varying point spreads, the amateur player can be competitive with the best players. Depending upon your average, the entry fee and points vary:
LEVEL                                       Race to:         Entry Fee*:
Master Level & Up 1.200            40 points             $400
"A" Level .900 – 1.199                35 points             $400
"B+" Level .700 – .899                30 points             $300
"B" Level .550 – .699                  25 points             $225
"C+" Level .400 – .549                20 points             $150
"C" Level .399 & Below              15 points             $110
*Plus $25 Annual Membership
FORMAT with 64 Players:
8 flights of 8 with top 2 from each group going to the finals' bracket. The top 16 players will then play in a single elimination bracket.
The top 24 finishers will be PAID!!!

---
THERE ARE STILL SPOTS AVAILABLE!!! 
Ergun Tuna
John Guldali
Berkay Keskin
Paul Frankel
Mazin Shooni
Paul Feltman Sr.
Paul Feltman Jr.
Joe Deamato
Joe Chiasson
Jario Lenis
Mickey Campbell
Winston Spencer
Tony Ferrara
Gilbert Najm
Hector O'Campo
Ramses Verlinden
Jim Hendrickson
Florian Kholer
Allen Jensen
Jamie Sibley
Ricardo Carranco
Vicke Pineda
Danny Kolacz
Ferranti Phillip
Phil Rosen
Tres Kane
Keith Alvarico
Entries are currently being reserved via email at [email protected] or [email protected] or website www.3cushionusa.org or by phone with  Mazin Shooni at: (248) 910-4466.
And, a special performance from Florian 'Venom' Kohler!
Also performing on Friday, May 31st at 8:00PM, 3 Cushion USA and The Casino Del Sol proudly presents a special, 'live' appearance by the viral internet sensation and World Artistic Pool Champion, Florian 'Venom' Kohler who, will engage the crowd with some of his newest, pool trick-shots and a few of his classics which made him famous!
3-Cushion USA Thanks its Sponsors!
It is not without the help of its sponsors that 3-Cushion USA is able to provide its members with events such as this one. With continued success, 3-Cushion USA will strive to add more events to its roster so that players can experience billiard competition at its highest level and quality in throughout the Nation. Their most gracious. 'headline' sponsor, Gabriel's Billiards has made it possible to provide this event with 5 x 'Imperator V' heated billiard tables, graced with factory delivered, Royal Pro tournament cloth from Royal Pro and also using premium, Cyclop billiard balls. 3-Cushion USA also thanks the Casino Del Sol for showing great interest and making direct investments of space and accommodations for cue-sports events such as this. 3-Cushion USA could also not be able to provide prize funds and additional tournament services without direct financial and product support from McDermott Cues, Adoema and Onyx Lighting Solutions. And finally, 3-Cushion USA also shows its gratitude for the support of Paul Frankel and Professor Q Ball's, National and 3-Cushion News for promotional, editorial and logistical contributions.

POV Pool will be presenting the LIVE Stream for 3-Cushion USA's Summer Shootout on
&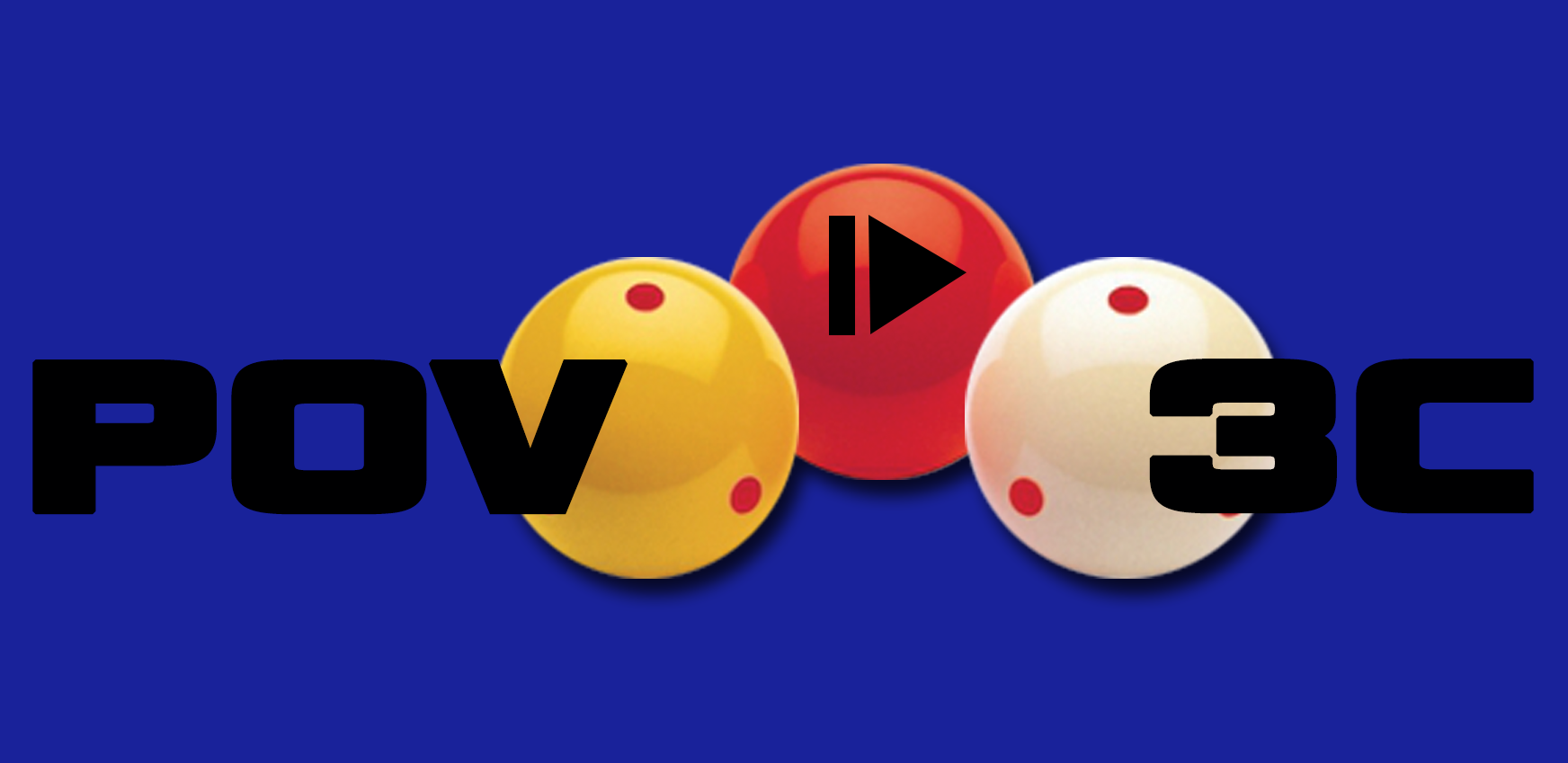 Other Notes: 
Players in the tournament are required to stay at Casino Del Sol Resort
Casino Del Sol Reservations 1-855-SOL-PLAY (765-7829)
If you would like more information regarding this event or other USBA events, contact:
Mazin Shooni at 248.910.4466 or email him at [email protected]