Golden Cue Billiards Sets the Stage for New World Billiards!
Saturday – December 5th, 2015
The Golden Cue – South El Monte, CA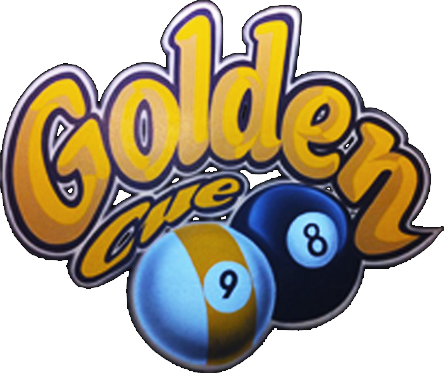 Saturday, December 5th, 2015 – A 'Swan Song' for New World Billiards
This Saturday, December 5th will be a special engagement for The Golden Cue Billiards club in South El Monte, California. A very special, 15th annual memorial tournament for 'Big Al', much loved and respected by SoCal pool players is always special of course, but not the only thing special about it. This event also sets the stage for the 'final bow' from New World Billiards… Yes, the 15th Annual, $1,500 added, 'Big AL' La Mode 9-Ball event will be New World Billiards' final tournament before closing their books for good. This year's annual shin-dig has a full field of 64 players, who's names will ring a bell to anyone with over a decade of history in our community. The event will be streamed live on POV Pool, but to any locals out there who know these players personally you should jump in the car and get to Golden Cue Billiards. It just might be the last time we see these names in the same room all at once. The NWB handicapped format drew a very special tribe of passionate players which I'm not sure will cultivate again any time soon. Names like Tony/Phil/Carmine Sardo, Ed Sellers, Derek Kim, Wayne Pullen, Jerry Lin, Erwin Macapagal, Larry Bohn, Jenny Lee and more… These are some of the original players dating back to the defunct, USPPA organization, born in the late 90's. If you're looking for a story or two from these guys about pool in its heyday, you just might find it here on this day.
A short trip down memory lane: SOME OLD POSTERS WITH NWB
For those who didn't know, 'New World Billiards' was the last remaining independent organization on the west coast of the United States to bring us handicapped 9-ball tournaments on 9-foot tables, playing for cash or added monies, without having to be part of a league. Accepting any players and rating them according to skill level; players could pick and choose any event/s they wanted to compete in without worry about being cut or eliminated from the rankings roster. The only requirement for membership was an annual $25 fee to be entered into the database and whatever their tournament fee was per event. Tony Annigoni's, USPPA format was basically the starting point from which 'NWB' launched. Originally owned by Ron Wishnack and Ken Elton, their mission was to pick up where the USPPA left off but made a few tweaks to their handicapping, so as not to conflict with Tony's original invention. Although NWB's organization was solid and quickly migrated 99% of  Southern California's USPPA players, it never did gain the traction that USPPA gained in the early 2000's.
Fun Fact: One of POV Pool's 1st streams was in December of 2011 for New World Billiards', It was the 1st Annual BIG DEAL event. Wayne Pullen beat Jerry Lin in the finals! 
Some Sordid History in Brief…
New World Billiards was formed in 2010 in response to the demise of the USPPA that was owned and operated by pool promoter, Tony Annigoni. NWB held many low cost, weekly tournaments at up to 6 venues in Southern California and quickly obtained over 150 members within its first month of forming. They also threw several annual tournaments which paid deep, guaranteed added monies with very little entry for its members who qualified to enter. These were the good guys… Ron Wishnack and Ken Elton committed and honest, they were loyal to the USPPA until problems began brewing. In 2010, a controversy surrounding the USPPA's infamous 99 player 'Reno' event in, left its top 12 players without any payouts and an elusive promoter, almost impossible to contact or get a straight answer from for many months. The reaction from many players to Tony and the organization which, had a National reach and almost 1,600 registrations was to leave and therefore USPPA quickly lost 75% of its base. To date, the winner's of the aforementioned tournament in Reno have not yet received full payment; even despite the 1st place winner, Jeff Gregory's judgement of $5,000 against Tony Annagoni, to pay up.
On a slightly broader scale, the USPPA's demise had a profound effect on the billiard community. It served as a catalyst to form New World Billiards in SoCal and Bob Beaulieu's – World PPA with almost 1,600 players in NorCal; the handicapped, APA, TAP leagues and even Mark Griffin's USAPL league also took root to adopt many of the estranged casual players and serious players seeking a new home to work on their games.
We hope you enjoy this final event from New World Billiards. Good luck to all players and Keep Loving Pool! Thank you to Ron Wishnack and Ken Elton and best of luck in your future endeavors!
POV Pool – Streaming Live at 11am / PST
Sponsored by:
www.ustream.tv/channel/povpool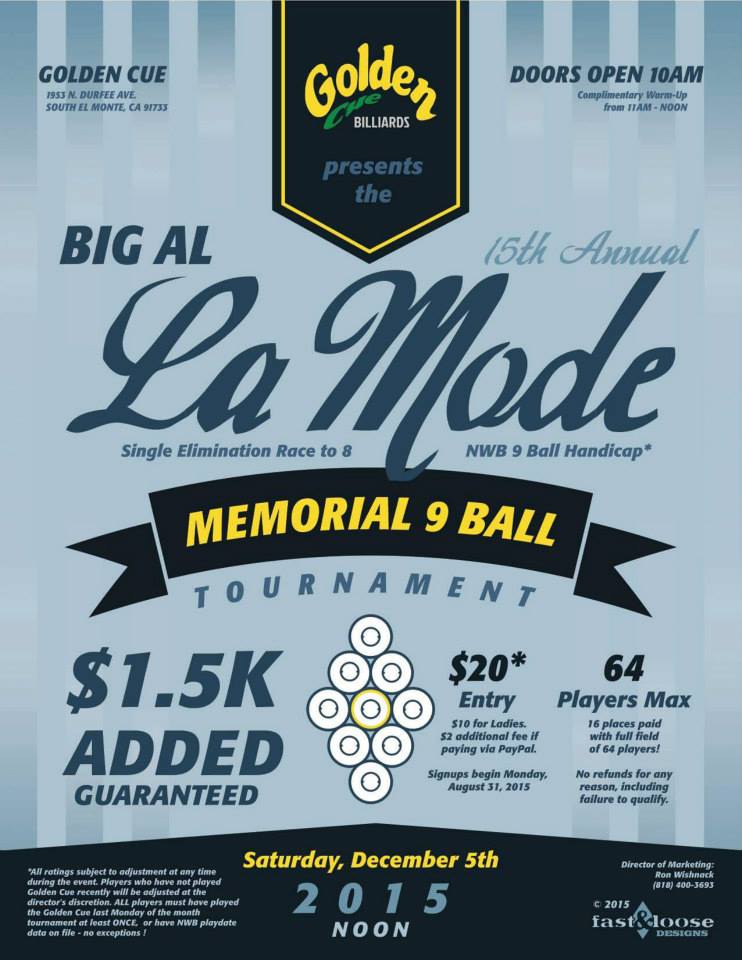 PLAYER LIST:
Elias Valles
Rich Hodge
Randy Miller
Jeffrey Pu
Larry Bohn
Dave Hemmah
Marielle Lim
Bob Jocz
Phi Le
Jerry Lin
Barbara Lee
Sairith Mey
Derek Kim
Ed Sellers
Roger Goto
Carmine Sardo
David Carroll
Ron Meadows
Aaron Estrada
Ron Reisler
Mel Legunzad
Paul Santos
Mark Whitehead
Trevor Benbrook
Phil Sardo
Jeff Ham
John Nekali
Larry Pan
Ra Hanna
Erwin Macapagal
Ralf Stier
Mike Stilkey
Terry Reagan
Mike Adelson
MJ Partin
Jenny Lee
Jonah Vise
Eric Friar
Luis Lopez
Kevin Nakamura
Gil Leon
Keith O'Donnell
Bob Young
Jon Balan
CD Johnson
Wayne Pullen
Trinh Lu
DANIEL BUSCH
Rich Daniel
Ray Van
Geraldine Thibodeau
Rhino
Johnny Ngo
Brian Cady
Mike Piy
Jeremiah Johnson
John Halter
Mauricio Marroquin
April Shirakawa
Reid Fleming
Candie Rosenberger
Ken Hoshide
Gigi Callejas
JP
Al Garcia
Hiroko Makiyama