Cole Dickson Memorial: "Real Time Feed"
June 27th-28th, 2015
Family Billiards – San Francisco, CA
The 3rd Annual Cole Dickson Memorial
9 10-Ball Open…

Delbert Wong, owner of Family Billiards, initially wanted a 10-ball tournament, but the poster went to print and wasn't changed.  During the player's meeting it went up for vote, and all but two players preferred 10-ball format.  So, at the last minute, it was changed to 10-ball, but you do not need to call pocket.  Slop Counts!
$2,500 Added 
Advanced Entry Fee (Register by 6/24) $85
Register on 06/27 Entry Fee $100
$10 GreenFee
Race to 7 on the Winners' side/ 7 on Losers' side
Races changed due to player attendance 
Practice begins at 10:30am
Matches begin at 12:00pm

Pay-Outs
1st Place: $2,100 Vilmos Foldes
2nd Place: $1,500 Oscar Dominguez
3rd Place: $1,000 Rodney Morris
4th Place: $650 Amar Kang
5th Place: $425 Jaynard Orque
6th Place: $425 Josh Gomes
7th Place: $300 Damian Pongpanik
8th Place: $300 Nick Callado
9th Place: $175 Rylan Hartnett
10th Place: $175 Ramon Mistica
11th Place: $175 Corey Deuell
12th Place: $175 Randy Baker
13th Place: $125 Ernesto Dominguez
14th Place: $125 Rodger Goodman 
15th Place: $125 Robert Yulo
16th Place: $125 Ian Costello
——————————————-
Total Purse $7,900

 Sunday, June 28th: Day 2
Day One of the Cole Dickson Memorial Tournament leaves us with the top 16 left in the tournament.  Rodney Morris, Randy Baker, Amar Kang, Damian Pongpanik, Vilmos Foldes, Josh Gomes, Nick Collado, and Josh Gomes go into the second day of the tournament undefeated.  Ramon Mistica, Robert Yulo, Ian Costello, Corey Deuel, Oscar Dominguez, Roger Goodman, Rylan Hartnett, and Ernesto Dominguez are all in danger of exiting the tournament the first round of play on Sunday.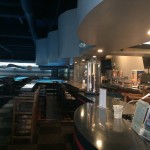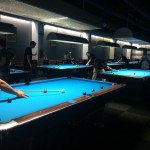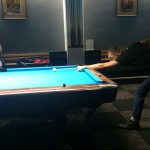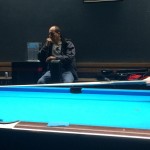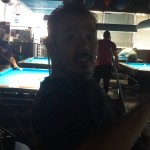 Saturday, June 27th: Day 1
 Javier Ramirez
Geno Santoro
Tommy Sovia
Sylvester Coronado
Al Markasky
Cary Camona
Reid Stensrud
Shon Damani
David Espinoza
Corey Duell
Doug Whaley
Peter Leung
Damian Pongpanik
Alex Mason
Lindsey Dorn
Yoli Handoko
Joe Paul Trevino
Harold Cajucom
Alejandro Aguila
Bert Benish
Joseph Harris
Rylan Hartnett
Jay Mulinbayan
Jaynard Orque
Dave Cabinel
Robert Yulo
Amar Kang
Rodney Morris
Frank Giordano
Mike Langarcia
Todd Emmett
Mike Leahy
Chino Reyes
Delbert Wong
Bob Simon
Geronimo
Todd Gooch
Roger Goodman
Randy Baker
Brian Law
Duke Obaob
Ernesto Dominguez
Oscar Dominguez
Joseph Gomez
Marcelina Montoya
Kenny Koo
Steven Poma
Neil RodenMeyer
Bill Hart
Jonathan Morgan
Danny Gokhul
Frank Robutz
Dan Russo
Willie Campers
Ian Costello
Shakey Dave
Deo Alpajora
Billy Silviera
Jeff Summers
Ramon Mistica
John Otanes
Eric Scott
More may have been added after player list was published.  Please refer to the bracket.
'Thanks' to the Sponsors!

   
Keep Loving Pool!